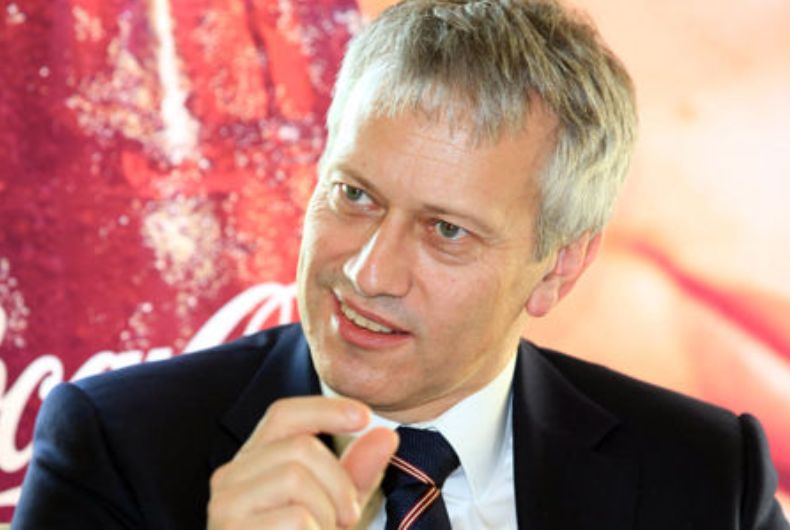 The Coca-Cola Company has initiated a number of senior leadership appointments to drive its ongoing transformation into a growth oriented, consumer centered, total beverage company. The key changes will be effective when President and COO James Quincey becomes Chief Executive Officer on May 1, 2017.
Among the key changes, the Company is combining Global Marketing, Customer and Commercial Leadership, and Strategy into one function under the leadership of a new Chief Growth Officer to drive growth across five strategic beverage categories. Francisco Crespo, who currently serves as President of the Mexico business unit, will fill the newly created role. A 28-year company veteran, Mr Crespo will lead the company's global marketing, corporate strategy, and customer and commercial leadership teams to create a consolidated team with a clear mandate for driving global growth.
This role will lead the evolving category cluster model focused around five beverage categories comprising sparkling, juice/dairy/plant-based, tea and coffee, water and enhanced waters and energy. Julie Hamilton, Chief Customer and Commercial Leadership Officer, and the Corporate Strategy and Planning and Global Marketing leadership teams will report to the Chief Growth Officer.
Coca-Cola is also appointing a Chief Innovation Officer to elevate Global Research & Development into a standalone function reporting directly to the CEO. This represents the increased importance of innovation to the company's growth plans. Robert Long, currently Vice President, Research and Development, will also become a direct report to the CEO as Chief Innovation Officer. This move is indicative of Coca-Cola's increased focus on accelerating the growth of its consumer centric brand portfolio with hundreds of new products and continued innovation in beverages, packaging, ingredients and other areas of the business around the world.
The Company is positioning Information Technology as a direct report to the CEO given the importance of digitization as a growth enabler for the company's business. Barry Simpson, currently Senior Vice President and Chief Information Officer, will remain in his role but be elevated as a direct report to the CEO to increase visibility and focus on efforts to digitize all aspects of the company's business.
"Today's organizational announcement is another building block in our company's transformational journey. We are moving quickly to structure our organization for faster growth and to ensure we can respond to the fast-changing needs of our consumers, customers, system and associates around the world. Each of the leaders named today is highly capable and understands our clear mandate for change, and I look forward to partnering with them as we transform our business for the future," Mr Quincey said.
Combining key global transactional and expertise services into an expanded and reconstituted Integrated Services organization that will primarily focus on financial, procurement and associate shared services. Kathy Waller, currently Executive Vice President and Chief Financial Officer, will assume expanded responsibility for the company's strategic governance areas as Executive Vice President, Chief Financial Officer and President, Enabling Services. In addition to the Global Finance organization, the Global Technical team led by Dr. Ed Hays, a newly created Integrated Services team, which will be led by Robin Moore, and a new Business Transformation team to be led by Mark Eppert will report to Waller. The Integrated Services team will focus on financial, procurement and associate shared services while the Business Transformation team will be responsible for driving the changes needed to implement the company's new operating model, including productivity and zero-based work.
Jennifer Mann, currently Chief of Staff to Quincey, will become Chief People Officer. Bea Perez, currently Vice President and Chief Sustainability Officer, will become Chief Public Affairs, Communications and Sustainability Officer.
In addition to the appointments, three long-time senior functional leaders have chosen to retire from the company. Each will assist in the transition of their functions and serve as advisers to Mr Quincey until their retirements.
Marcos de Quinto, Executive Vice President and Chief Marketing Officer, will retire after a nearly 35-year Coca-Cola career. Mr de Quinto moved to Atlanta to assume the CMO position in January 2015 and has been responsible for a resurgence in the quality of Coca-Cola advertising, including the successful One Brand marketing strategy, global "Taste the Feeling" campaign and new visual identity system for Trademark Coca-Cola launched last year, as well as a full-scale, global relaunch of Fanta rolling out this year. De Quinto also led work to improve marketing productivity, which enabled significant reinvestments in marketing spend and supporting results in the company's growth.
Ceree Eberly, Senior Vice President and Chief People Officer, will retire after a 27-year Coca-Cola career. Clyde Tuggle, Senior Vice President and Chief Public Affairs and Communications Officer, will retire after a 28-year Coca-Cola career.
"We enter this next chapter of our history on the shoulders of so many great leaders who have come before us. We are grateful to Marcos, Ceree and Clyde for their nearly 90 years of combined service to the company, and we salute their legacy of strong leadership and wise counsel. We wish them each the best as they retire," Mr Quincey added.