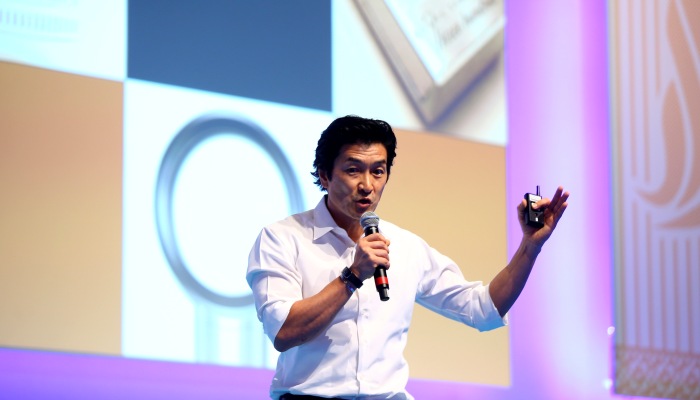 In an age where brands are lost in streams of conversations, connecting with the souls and passions of their consumers makes all the difference. This does not just mean creating a brand and a corporate identity but also sharing passion and motivation with consumers. Wain Choi, VP and Executive Creative Director, Global Creative Group at Cheil Worldwide suggests that advertising professionals must think ideas versus the ideals.
"Ideal advertising comes when you want to make something great. It's a belief. It's a belief from a brand, and some brands have it some don't," he said.
Referring to the 'Share A Coke' Campaign, where the global brand made it personal by swapping their logo with people's names and 'Run Like A Girl' which redefined female empowerment, Mr Choi pointed out, "It's not about product or feature. It is about living for purpose and inspirational brands give you that spirit and that the soul."
Albert Einstein said that humans must prevail over technology. Quoting this, Mr Choi commented, "Brands need to be an identity that people look up to, capturing the heart and mind, from which consumers can inspire and aspire. It goes beyond 26 inches or 28 inches."
Earlier, it was only the responsibility of public and government offices to create social messages. In today's time, it's the corporate social responsibility of every brand to create a message that affects the community as a whole.
"For me, it's always been about human truth and humanity, we invest so much time, money and good mind doing product benefit communication but sometimes the brands are missing the soul or spirit, so when you can instil that in humanity, the brand becomes richer, and the consumers can connect with you and stay with you longer," said Mr Choi.
Mr Choi was speaking at the recently concluded Dubai Lynx International Festival of Creativity.