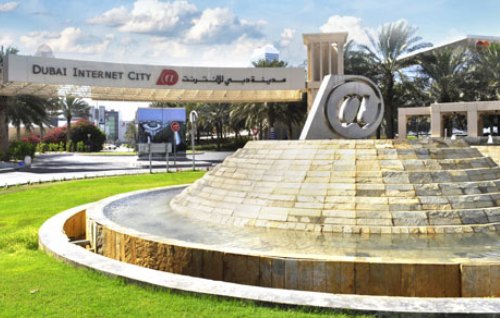 Members of the Dubai Internet City (DIC) community have collectively attracted AED 7.8 billion in funding since its launch. The figure bears testimony to Dubai's success in attracting the best businesses, making the emirate one of the main drivers of technological innovation and investment in the region.
A key enabler of Dubai's future vision, DIC supports innovative technology companies that help fuel economic growth and smart city development.
DIC's integrated network of 1,600 business partners spanning across various industries such as internet of things (IoT), artificial intelligence (AI), big data, cyber security, cloud and robotics, has been crucial in providing a platform for conducive to ideation and the exchange of knowledge. Led by a new crop of results-driven CEOs, companies in nascent stages succeeded in garnering the strongest investor interest.
"Since its inception, DIC has played a key role in contributing to the UAE's technology journey. Our specialized ecosystem continues to provide cutting-edge companies of all sizes with the right environment to achieve their strategic business goals, translating into a diversified local economy and productive partnerships that accelerate the implementation of the Smart Dubai vision," said Ammar Al Malik, Executive Director of DIC.
He added: "The latest successful round of funding reaffirms DIC's leading status as a regional innovation and digitalisation hub that connects its partners with the right investors from across the world and allows them to build synergies that facilitate their transition into the next phase of growth."
Over the past 12 months, several DIC partners have attracted notable investments that propelled them onto the international stage. These include the acquisition of Middle East e-retailer Souq.com by Amazon for an undisclosed sum – estimated to be in the range of AED 2.2 billion (USD 600 million) – in June 2017.
Dubai-based ride-hailing app Careem entered the 'Unicorn Club' of billion-dollar startups in December 2016. In its last funding round the company raised over AED1.5 billion (USD 550 million) from Japanese, Chinese and Saudi investors.
Mumzworld, an online shop for mother and child, was another firm to make waves in the ecommerce realm. The company received multi-million-dollar funding from the likes of Wamda Capital and Al Tayyar Travel Group. Another major finding announcement involved a Chinese consortium buying over Media.net, an adtech start-up, for a reported AED 3.285 billion (USD 900 million) in late 2016 – the third largest acquisition deal in the history of the advertising technology industry globally.
Partners of in5, DIC's enabling platform for entrepreneurs and startups, have also contributed to the record investment figures. Arabic music streaming app Anghami raised more than AED 106.6 million (USD 29 million) from regional investors and leading digital health platform Altibbi brought in funding worth AED18.4 million (USD 5 million).
Several other startups received undisclosed funding that ranges from AED 50,000 (USD 13,500) to six-figure sums.