du and Abu Dhabi Media (ADM) have partnered to launch NatGeo Kids Abu Dhabi. Designed for children, the channel will provide a variety of educational programs, going beyond entertainment and cartoons. du is supporting this project with its direct-to-home (DTH) delivery service platform, which enables ADM to broadcast this channel both in standard definition (SD) and also high definition (HD) formats.
The telco signed the deal at CABSAT 2018, which concludes today at the Dubai World Trade Centre.
"Through this partnership, we are providing a best-in-class viewership experience to our du home service customers, adding life to life. As one of the largest DTH delivery service platforms in the region, we are enhancing the quality of experience for Nat Geo Kids Abu Dhabi viewers, using our extensive expertise in broadcasting services," said Hany Aly, Executive Vice President, Enterprise Business, du.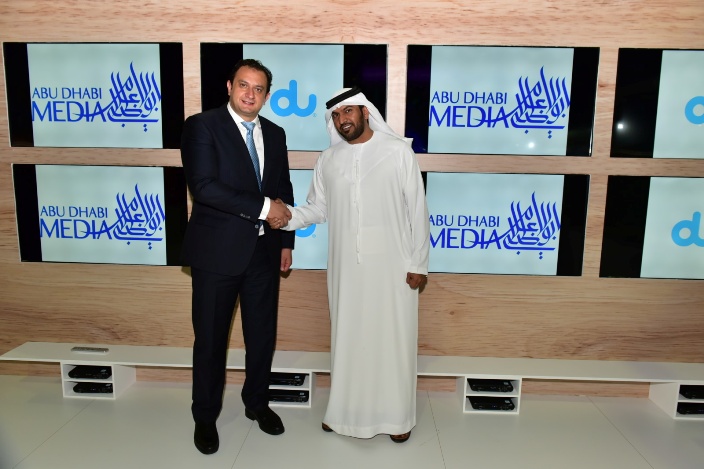 He explained that project is in-line with du's strategy for growth and development and showcases its commitment to collaborate with a variety of partners to enhance consumer experience.
Commenting on the development, Ahmad Al Menhali, Director of Technology and Broadcast Services, Abu Dhabi Media, said, "When it comes to bringing our masterpiece content to regional and international audiences, it's important that it arrives at the right place and the right time, hence, we at ADM selected du as an uplink provider partner that we trust its efficient distribution solutions over satellite platforms."