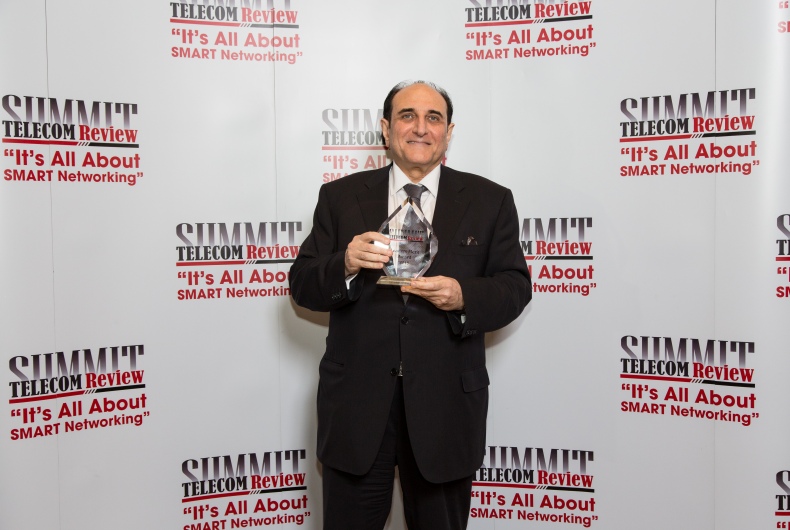 The year is ending on a high for du in context to industry recognitions. du's CEO, Osman Sultan, was honored as the 'Telecom Leader of the Year' at Telecom Review's 6th Annual Industry Leaders Summit. Telecom Review acknowledges the very best of the ICT/Telecom industry with its Industry Excellence Awards, and this year the event was streamed live to viewers from across the globe. The Telecom Review also recognized du as the Best Cloud Infrastructure Provider and Best Operator TV & Media Services. It was further bestowed with the honor of the Best Operator TV & Media Services.
"We are thrilled to have received such important international industry recognition. By diversifying our services at du, we are able to serve a greater number of businesses beyond the traditional telecommunications requirements, enabling us to break into entirely new enterprise segments. At du, we strive to set the benchmarks, not only for UAE businesses, but for organizations throughout the region to implement best practices and solutions. I would like to congratulate each and every member of the du family, without whom these wins would not be possible," commented Mr. Sultan.
In addition to this, du was also recognized with the Best in Class Call Centre 26-100 Seats and Best Use of Call Centre Technology Award at the 4th UAE Ideas Conference and Awards.
"At du our customers come first – we have always made the extra effort to actively listen to them and tailor our products and services to meet their needs. This is the reason we give them so many customer service touch points, and also why we are constantly upgrading our call center offerings to ensure that we provide the best services possible," said Ismail Mohammed, Senior Vice President, Customer Operations, du on winning the award.