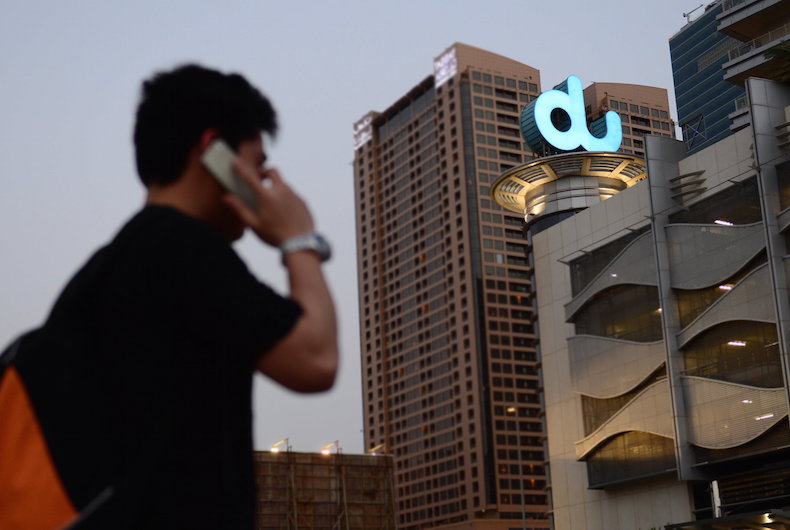 du is gearing up for the broadcast, satellite and content delivery forum CABSAT 2018. During the event, the telecom operator will demonstrate its end-to-end media and delivery solutions. It will also highlight its partnership with Dubai Studio City as the provider of broadcast services for any enterprise setting up business in the free zone. CABSAT 2018 will take place from January 14-16 at the Dubai World Trade Centre.
du has employed augmented reality (AR) and virtual reality (VR) for visitors to experience both Dubai Studio City and du services at both stands.
"CABSAT is an event which we continue to participate in year after year as it offers us an incredible platform to support the enterprises that rely on broadcast and content delivery services to expand and grow their business, technology, and innovation, in the region," said Fahad Al Hassawi, Deputy CEO, Emirates Integrated Telecommunications Company (du).
"We are also pleased to showcase, through an innovative AR integration, our partnership with Dubai Studio City, and the benefits that we can offer enterprises in the free zone, particularly when it comes to our superior broadcast services," Mr Al Hassawi added.
"Our participation at CABSAT reflects our commitment to the broadcast industry and its growth. In the past few years, we have witnessed an increase rise in digital consumption and the need to produce smart content that is tailor-made and is engaging. We are delighted to partner with du at CABSAT to offer a one of a kind unique experience. At Dubai Studio City, we have ensured to create a solid ecosystem that is built to support our partners' sustainable advancement," commented Majed Al Suwaidi, Managing Director, Dubai Studio City.
During the event, the telco will demonstrate its managed broadcast and media services, and its integrated suite of satellite, fibre networks, media asset management and over-the-top (OTT) solutions.