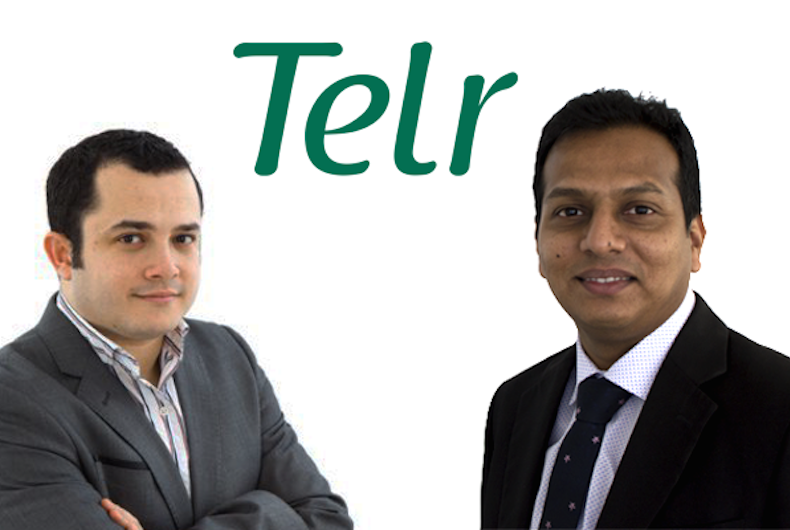 Telr, an online payment solution provider, has appointed Wisam Fadel as Chief Technology Officer (CTO) and Pretam Raikar, as Head of Sales for Telr in the UAE. These appointments come in wake of the company's focus on growth and investment in the Middle East.
The new leadership team will play a critical role in supporting Telr's continual growth strategy and in driving its leadership position in payment solutions across the region.
"I'm delighted with the opportunity to welcome Wisam and Pretam to the Telr team. This infusion of new talent once again bolsters our deliberate investment in the UAE. For more than three years, we have been investing in data centres, core technology and our team – and the UAE has been our launch pad for partnering in local cashless and digital initiatives like the Smart Dubai Government project," said Sirish Kumar, Founder and CEO, Telr.
Having worked in software development for more than 12 years, Mr Fadel brings a wealth of fintech and industry expertise to his new role as CTO. Prior to joining Telr, he worked with Noon as well as amassing fintech experience with AIB, Deutsche Bank, Bank of America and MasterCard. In his new role, Mr Fadel will oversee all Telr's business operations with a remit covering product development, innovation and talent building. Working closely with Telr's customers and acquirers, he will also drive the development of innovative features, and map out the next phase of Telr's development.
"I look forward to working more closely with the team at Telr and to lay the foundation for continued fintech excellence. It is an exciting time for the company and I welcome this opportunity to be part of its growth," said Mr Fadel.
Completing the leadership team is Mr Raikar. With more than sixteen years' experience in the banking and payment industry, he will be responsible for building Telr's sales capability across the UAE and new territories in the MENA region. Mr Raikar will also play a pivotal role in driving Telr's strategic alliances with key partners in the payments and technology industries.
"I am very excited to be joining Wisam and the rest of the Telr team at such an exciting period of growth and I'm looking forward to driving excellence in technology at the forefront of a world-class proprietary technology business," said Mr Raiker.
With core technology, including Telr's online anti-fraud solution, being built entirely in-house, diverse experience and now expanded senior leadership team, the company expects to offer new effective and innovative solutions that will help them stand out in a competitive market.