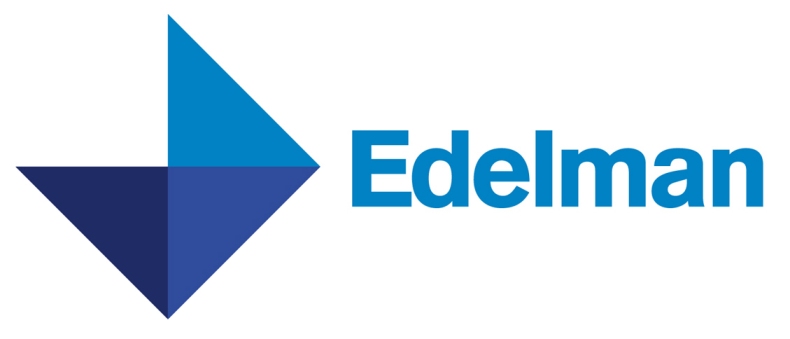 Edelman UAE is moving address to twoFour54 Media Zone in Abu Dhabi. The new office will be home to the Middle East & North Africa (MENA) headquarters of the global agency. Edelman has paid special attention to its new office design to reflect its culture and is ambitious growth plans.
"We are storytellers at our core, and this space is a true reflection of the full-service communications consultancy we are today. Our teams – public relations, digital, experiential and content – each have their own characteristics yet are integrated into a greater whole in the form of Edelman, much like the 'neighborhoods' we've created in our office," said Tod Donhauser, CEO, Edelman UAE.
The design is inspired by the idea of 'cultural villages' – distinct neighborhoods that make up cities such as Soho, Wall Street and the Upper West Side in New York. Each neighborhood has its own personality, people and purpose, linked by a common thread.
HE Maryam AlMheiri, CEO of Media Zone Authority and twofour54 said, "Edelman has been a valued strategic partner in the twofour54 community and has contributed greatly towards building Abu Dhabi's reputation as a leading hub for media and entertainment. As a strategic communications consultancy, Edelman's work has enabled the growth of many companies in the region across a range of sectors, adding greatly to the ecosystem within the media industry. twofour54 is proud to provide Edelman, since its commencement in Abu Dhabi, with the right platform to enable its growth. I am delighted that Edelman has renewed its commitment to the Capital and wish them continued success from their new headquarters within twofour54."
In keeping with urban, yet sophisticated Edelman offices around the world, the approach in Abu Dhabi is modern and open, designed by UAE architect Pallavi Dean. "The office is built around the theme of a community with a deep appreciation of the modern Arabia that the UAE's capital represents. At one end, we created what we call the 'festival space', with an Amphitheatre and café-style seating, where people come to eat, chat and be entertained," she explained.
The office supports the work of local artisans and artists. The space features signature furniture pieces by Emirati designer Khaled Shafar; much of the joinery was custom-built by an Indian carpenter in his UAE workshop; the carpet is designed by a Swedish artist based in UAE; and the giant mural of Abu Dhabi landmarks was conceived and hand-painted by a UAE-based Filipino graphic designer.
The space was also designed with sustainability in mind. More than half the furniture was reused or re-purposed. All paints are non-VOC, and recycled veneers were used for the main wooden sculpture that flows throughout the space. Low energy LED lighting is used throughout, while smart thermostats regulate the temperature to minimize use of air conditioning.