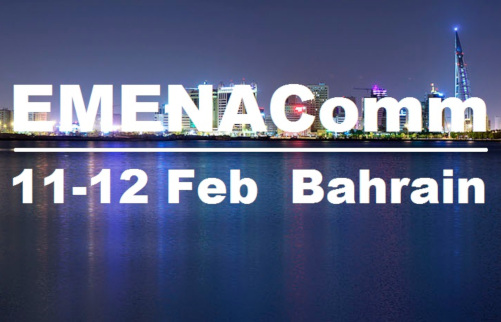 Over 200 of the region's communicators and 40 global speakers will converge in Bahrain on the February 11-12, 2019 to meet at the IABC-organized conference
Communications and its role in driving positive change will be the highlight of the largest event held for communications professionals in the Middle East. EMENAComm, which is organized by the International Association of Business Communicators (IABC), will bring together the region's practitioners with over forty globally-renowned speakers and experts for two days.
The event, which will be held on the February 11-12, 2019 in Bahrain, will provide the region's communicators with the insights, know-how and tools they need to help their organizations achieve strategic transformation through communications.
With six tracks covering leadership and strategy, corporate social responsibility, the impact of technology, crisis response, and the latest thinking in external and internal communications, EMENAComm will seek to showcase best practices and innovations that are changing how corporations, agencies and NGOs are achieving success through communications.
Keynotes will include talks by former Apple executive Cameron Craig on how communications played a leading role in Apple's turnaround, and Australia's diversity specialist Tasneem Chopra on organized disruption and how to change the way we communicate inclusively.
Klavs Valskov, the former head of marketing communications at GE Oil & Gas, will share lessons on how GE Oil and Gas rebranded itself to become the world's first digital industrial company, while UAE-based Dawn Metcalfe, founder of HardTalk, will speak on how communicators can create a stand up and speak out culture.
"The way we communicate has completely changed, and the role of the communicator is transforming as well. We're expected to be able to both product and publish content, engage internally and externally, defend reputations while driving change and engagement," said Alex Malouf, Past Chair for IABC Europe, Middle East and North Africa, adding "Communicators have a valuable role to play in every organization, and EMENAComm will help drive this transformation so that the region's communicators are both empowered to do more and are recognized as change makers by their organizational leadership."