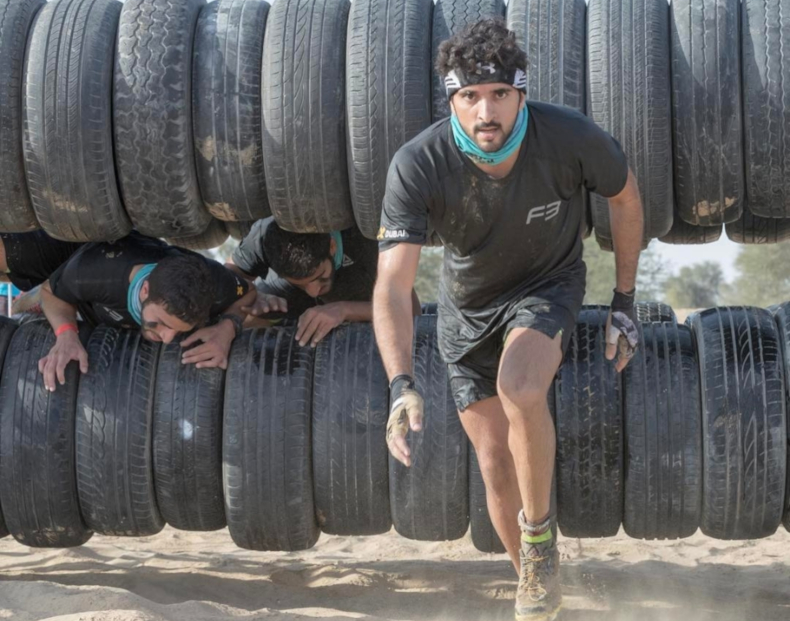 Sheikh Hamdan bin Mohammed bin Rashid Al Maktoum, the Crown Prince of Dubai and Chairman of Dubai Sports Council, has issued a challenge to all residents and visitors, government organizations, businesses and schools across Dubai to join the 2018 Dubai Fitness Challenge (DFC), the flagship fitness movement he launched in 2017.
Running from October 26 to November 24, 2018, world's only city-wide initiative promoting active lifestyle and long-term wellness will feature several fitness activities. With a target of one million participants for the 2018 edition, the DFC calendar will feature the Dubai Festival City Opening Weekend Carnival presented by DEWA in association with Dubai Festival City, and the Burj Park Closing Weekend Carnival presented by Emirates NBD in association with EMAAR, complemented by five themed fitness villages spread across the city for greater accessibility and convenience.
"My vision for the DFC was to create a truly inclusive movement across our city and the wider UAE, to sustainably enhance the health and long-term well-being of people of all ages, abilities and levels of fitness. This year, we have a target of one million participants and I urge you all, residents and visitors, to invest in yourselves and your happiness – so you can better contribute to the welfare of your families, your communities and the global society. Take this opportunity, join the challenge and let's move towards collectively making Dubai the most active city in the world," the Crown Prince said.
DFC is created for people of all segments of society to improve their health and wellbeing, embrace a happier and more active lifestyle and experience the huge range of sports and exercise programs available across Dubai.
"Last year was a tremendous start for the festival, but we aren't satisfied with our successes. This year, the event will offer more ease and convenience of access to all communities so that everyone – regardless of age, ability and fitness capacity, can participate daily. With an exciting 30-day program of activities across Dubai, there's no reason for anyone to not get moving for 30 minutes every day for 30 days of DFC. I look forward to seeing Dubai fully engaged with DFC, making fitness and sports an active part of its daily life," he added.
The villages will run for 26 days from October 28 to November 22, commencing after the opening weekend and ending prior to the closing weekend of the city challenge.
The initiative targets all, and participants can register by downloading the Dubai Fitness App.