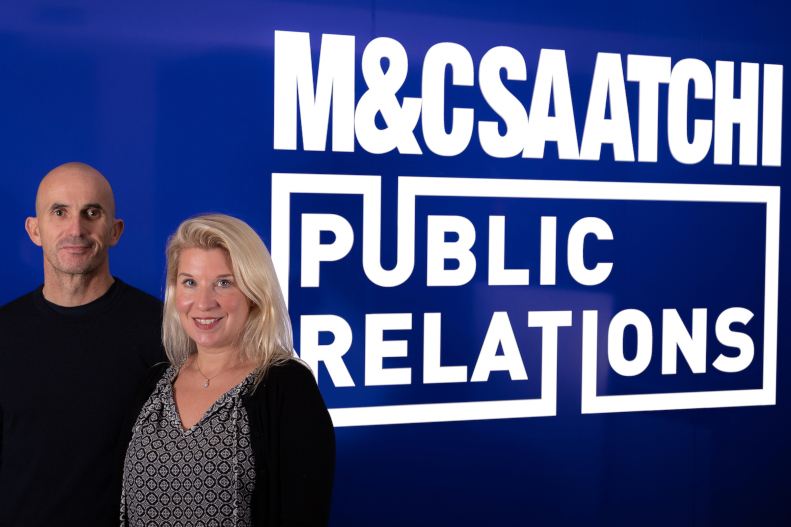 M&C Saatchi PR has rebranded as M&C Saatchi Public Relations. The change of name is part of an overall global brand refresh that has been carried out to more clearly define the agency's vision and purpose.
"In a confused and converging communications industry, we wanted to provide clarity and simplicity on who we are and what we do. We are passionately embracing our public relations heritage and how we apply the principles of our discipline in the modern age to clearly define our expertise across social, editorial and experiential for both our people and our clients. That's why we've changed our name to M&C Saatchi Public Relations – a small but important differentiation," said Global CEO, Molly Aldridge.
The company's new offer is built around the application of 'Brutal Simplicity of Thought', a founding principle of the parent M&C Saatchi, across a four-stage process of Plan, Create, Activate, Measure. A new bespoke targeting and measurement methodology is being introduced alongside existing innovations that include the Global Influencer Squad and the Create team which includes content producers, designers and creatives.
"We believe that the principles of our discipline, Public Relations, are more relevant and more in demand now than ever before. With greater transparency and accountability and the disintermediation of media channels, expertise at helping brands and their audiences communicate and make sense of one another is critical. That's what public relations has always been best at. But the abbreviation of the discipline to PR has caused it to lose its original meaning. We want to return to that and we want to expand it, not reduce or remove it as others have," added Global Managing Director, Chris Hides.
In the eight years since its launch, the agency has grown from a London start up to an international network operating across EMEA and the US. Last year they won the CIPR Large Agency of the Year and PR Week Mid-Sized Agency of the Year awards. Clients in the UAE have included Discovery Channel, Abu Dhabi Motors and Benefit Cosmetics.
Moray MacLennan, M&C Saatchi Worldwide CEO, commented, "With other PR companies dashing to the heart of the periphery, we applied Brutal Simplicity of Thought to the task and will be refocusing on Public Relations. After all, company's relations with their public have never been so close and personal."