To mark Saudi National Day on the September 23, the General Entertainment Authority put together a custom-made event by Cirque du Soleil, organized by MBC Group. The record-breaking performance, that features Cirque du Soleil's largest number of circus artists ever assembled for a special event, celebrates the 88th Saudi National Day and a future 'Beyond the Horizon'.
The production exclusively designed for this occasion, will take place at the King Fahd International Stadium in Riyadh in front of 27,000 attendees – making it one of the biggest Cirque du Soleil productions ever created for a customized event.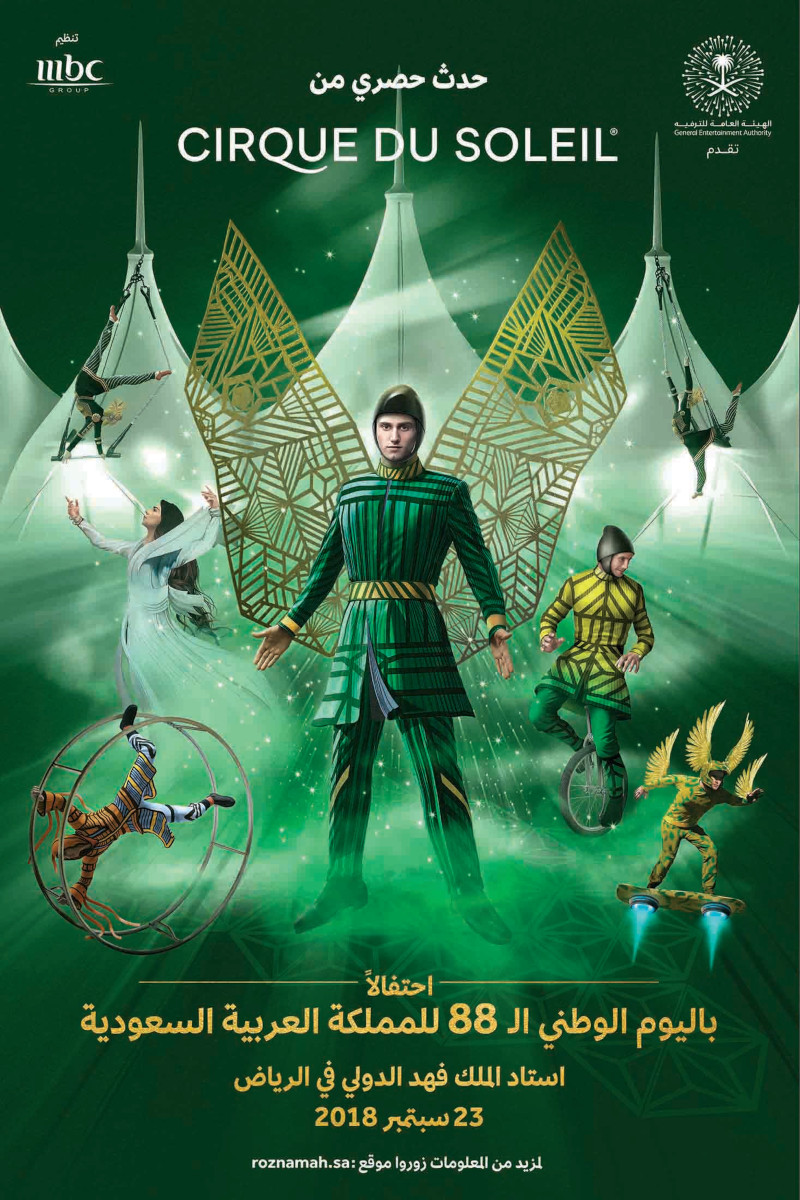 Intertwining storytelling with acrobatics, viewers can look forward to a visual masterpiece. Aerial silk, suspended pole, rotating ladder, German wheel, fire manipulation and trampowall specialists will share the stage with a group of unicyclists, a troupe of contemporary and hip-hop dancers, electric motorcycles, and even a free-flying Hoverboard.
"This Cirque du Soleil event will provide the Saudi audience with an enthralling international entertainment experience, mixed with locally-relevant content. This is part of the Authority's efforts to attract and welcome the largest and most innovative entertainment and leisure companies to the Kingdom and facilitate business for them," said Abdulrahman bin Nasser Al Khalifa, General Manager of Communications and official spokesperson of the General Entertainment Authority.
"Organizing such a phenomenal event is thanks to the ambitious vision of our country, which has instilled enthusiasm in the hearts of all of us, as we work on this extraordinary international event that is set to break records and go beyond the international standards to celebrate the Saudi National Day like never before," commented Omar Al Radi, Head of Events at MBC Group, adding, "We are proud to be part of Saudi National Day celebration and to be taking it to a global level as the show will be televised live with around 200,000,000 expected viewers from around the world."