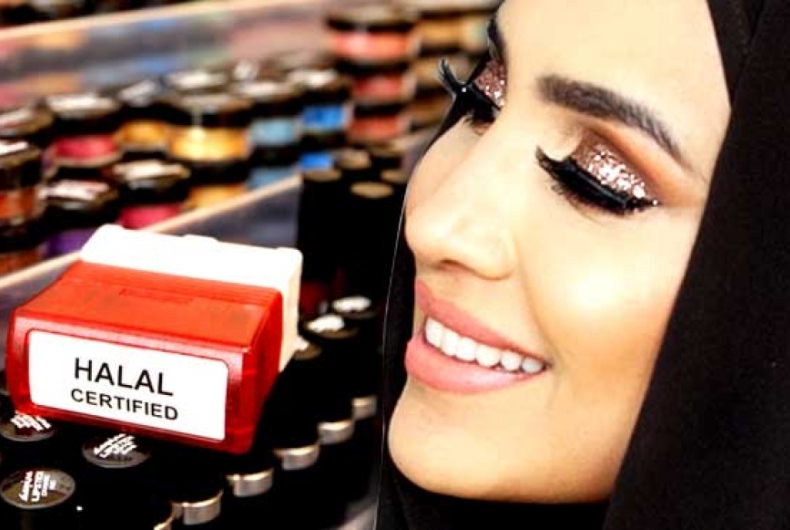 Marketing to the young Muslim consumer has been gaining significance for companies over the last few years. Not only due to the sheer size of this audience that is growing further, but also because of the influence that young Muslims exert in driving specific categories. One category to see this impact is the halal cosmetics.
According to a new market research report published by Credence, the global halal cosmetics market was valued at USD 21.11 million in 2016, and is expected to each USD 58.41 Mn by 2025, expanding at a CAGR of 12.9 percent from 2017 to 2025.
At present, the global halal cosmetics market is highly fragmented, with number of well-established international and regional players. Growing Muslim population and rising awareness about the usage of personal care products, meeting Islamic law standards is expected to drive the overall growth of this market.
According to the report, the increasing number of educated Muslims gaining consciousness regarding usage of safe and high-quality products is another factor for the changing trends. Also, due to rising awareness about side effects of chemicals used in cosmetics, the demand for halal cosmetics among both Muslims and non-Muslim population is growing.
Local and international players are changing their business strategy according to the market, as the demand for halal cosmetics are increasing.
In the range of halal cosmetics that includes skincare, haircare, oralcare, cosmetics, and others such as perfumes, deodorants and fragrances, skincare accounted the largest market with a share of 34.27 percent of the overall market in 2016, and is likely to grow at a CAGR of 13.1% from 2017 to 2025.
Asia Pacific was the dominating region for halal cosmetics and was accounted for approximately 62.2 percent of the overall market revenue in 2016, as the region has significant Muslim population. However, the Middle East & Africa (MEA) is projected to observe significant growth, due to the authority of Islamic code. The region is anticipated to grow with a CAGR of 13.1 percent from 2017-2025.
Some of the major companies operating in the market include Clara International, INGLOT, INIKA Cosmetics, Ivy Beauty, Maicare Marketing, Martha Tilaar Group, MMA Bio Lab (IMED Lab), PHB Ethical Beauty, Saaf Skincare and Prolab Cosmetics, Talent Cosmetic Co., Ltd., The Halal Cosmetics Company, and Zelcos.