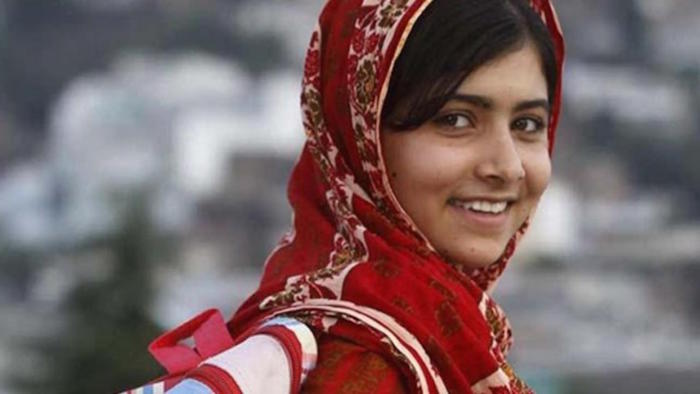 He Named Me Malala, an intimate portrait of Nobel Peace Prize Laureate Malala Yousafzai, will make its Middle Eastern debut on October 15, the closing night of the prestigious Beirut International Film festival.
The film, directed by Academy Award winner Davis Guggenheim, gives an inside glimpse into this extraordinary young girl's life – from her close relationship with her father who inspired her love for education, to her impassioned speeches at the UN, to her everyday life with her parents and brothers.
He Named Me Malala is being released by Fox Searchlight Pictures, in association with Image Nation Abu Dhabi, Participant Media and National Geographic Channel and is being distributed by Empire International. The documentary was produced by Walter Parkes and Laurie MacDonald under their long-term partnership with Image Nation, and also produced by director Davis Guggenheim.
"The reaction to the film from audiences at international screenings at the Telluride and Toronto film festivals has been outstanding. We are honoured to be able to bring this incredible and inspiring story to global audiences and are excited to see how it is received in the Middle East," commented Michael Garin, CEO, Image Nation.  
In December 2014, Malala became the youngest-ever Nobel Peace Prize Laureate.
Mr Garin added that the film carries an important message for the region. "Image Nation is committed to producing thought-provoking documentaries that highlight critical social issues. This is more than just a film, it is part of the UAE's overall commitment to girls' education and the empowerment of women. The Beirut Film Festival is the perfect fit for He Named Me Malala's regional premiere and we are looking forward to bringing the film to audiences in the UAE and throughout the region in early November.
The film will be accompanied internationally by a social action campaign 'Stand #withMalala'. The multi-platform campaign will invite people everywhere to take part in a range of activities from pledging support online to hosting screenings to signing petitions focused on funding, protecting and measuring girls' education. As part of this there will be a discount for schools wishing to bring students to see the film and learning materials provided for further discussion in the classroom.
"The film is an inspiration to future generations and carries an important message about rights to education not only in the Middle East, but globally. We are proud to be supporting the Stand #withMalala campaign by offering discounts to schools in Lebanon and the UAE wishing to take their students to see the film," shared Mario Jr. Haddad, Vice President of Empire International.