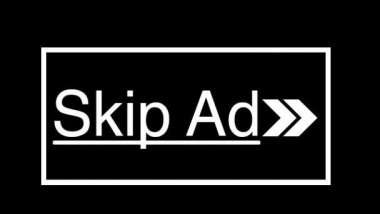 When observed closely, there are several insights to ad skipping behaviors. Most notable is that people skip based on the fact that it's an ingrained behavior. This is further exacerbated by the fact that not only do the majority of onliners skip ads, but they do so right away. The reason people complete a skippable ad also differs based on whether or not they are in market for the advertised product – in market audiences are more swayed by pre-existing brand affinities, while everyone else tends to just 'wait it out'.
These statistics are some of the key findings of IPG Mediabrands' Magna and IPG Media Lab's scientific media trial that analyzed audience behaviors around ad skipping and identified critical steps to help advertisers maximize the impact of their skippable video ad campaigns. While the numbers may seem daunting, the research uncovered that even when people skipped the ad, it was able to breakthrough and increase awareness. In addition, the study found that there are still plenty of ways to increase impact.
"The results of this media trial proved that there are viable solutions to improve skippable ad campaigns. While skipping is an ingrained behavior, more succinct ads, coupled with human connection and good storytelling, will help brands more deeply engage with its audiences," said Kara Manatt, SVP, Intelligence Solutions Strategy at Magna.
Specifically, the report recommends that advertisers consider using 6 second non-skippable ads, which substantially increase both higher and lower funnel metrics and provide impressive value compared to skipped ads, to help compliment their skippable pre-roll campaign. Some other creative hacks included making sure that branding for the ad was actually a part of an early story arc that the viewer would see before they skipped the ad, as well as involving more emotion and storytelling throughout to invoke a greater connection and engage the audience.
The key highlights include:
#1. Most people skip ads (65 percent), and they skip as soon as they get the chance.
#2. Skipping is already an ingrained behavior, and there isn't much that can be done to curb skip rates other than use shorter ads.
#3. However, ads that are skipped are still valuable: people are paying attention to pre-roll ads, so they still pick up on the advertised brand and remember it. The value of a skipped ad also increases incrementally the longer a person sticks around.
#4. There are still many ways to optimize a skippable ad campaign:
a. It is especially important that the creative invokes a human connection through storytelling and emotion to help raise awareness and brand opinions.
b. An early story arc with upfront branding is the best way to increase an ad's impact, since people are skipping early.
c. 6 second ads are a highly effective way to compliment a skippable pre-roll ad campaign: they have impressive value compared to even longer non-skippable ads and offer the ability to impact consumers that would have otherwise skipped. There are also many ways to utilize this newer ad format, which can help convey originality for a brand.
The report, entitled Turbo Charging Your Skippable Pre-Roll Campaign, used experimental design to replicate online video experiences in order to measure attention, emotional response, and impact on traditional brand metrics for skippable pre-roll ads. The study involved over 11,000 consumers and 23 types of ads along 8 different industry verticals to reach widespread conclusions for the advertising industry as a whole.