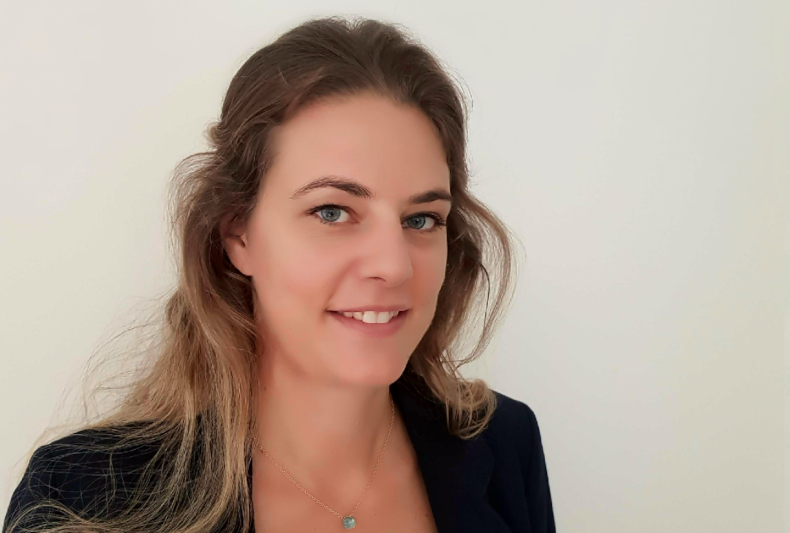 Snapchat is working hard in leaving no room for guesswork, as advertisers consider the platform for meeting their objectives. For the seven-year old, that is just about completing the two-year milestone in the Middle East & North Africa (MENA) region, this is a logical move.
"As we are still very young, we have incredible room to grow. But why would any marketer invest in us if we don't prove we are delivering on their business objectives. Return on investment (ROI) is core when it comes to ad spends, and measurement is critical in that," explains Julie Caironi, Measurement & Insights Lead for Snap in MENA.
She points out that all of Snapchat's investment in building its measurement suite is based on this. The social media platform has factored in every popular digital gauge including viewability, verification, reach, resonance and reaction. The latest step in this direction is the Marketing Mix Modeling (MMM) partner program.
Following the launch of MMM partner program in the US in July 2017, Snapchat has now brought it to MENA as well. The offering extends its existing partnerships with Kantar, Nielsen, Analytic Partners and Marketing Management Analytics, as well as independent MMM specialist Ekimetrics in the region. Snap has partnered with eight agencies as well to ensure the "comprehensiveness" in offering. These include agencies from Publicis Media, Capella MENA and Omnicom Media Group MENA.
COMPREHENSIVE
From its experience, Snapchat is confident that the MMM partner program allows Snapchat to build a suite of measurement solutions that will satisfy advertisers, proving results whether the campaigns are branding or performance led. "For catering to advertiser objectives, our advertising solutions and our measurement suite are at par with the biggest in the industry," Ms Caironi informs.
She explains that with the "tools in place" and being aware its products are "newer and disruptive", the next step for Snapchat was to articulate the offer. "We had to do this in a coherent way for our partners and our clients to get a higher pie of the ad spends," she says.
The first step in this was to have educational sessions for media agencies and advertisers. "At the end of day, we cannot expect the analytics teams from the MMM suppliers to know our platform. The onus is on us to ensure the uniqueness of our platform and our user behavior is understood, and is properly set up in the models," remarks Ms Caironi.
The second step was to ensure transparent and deep partnerships. "As MMM innovates every day, we understand what needs to be done, to be properly measured. We are able to give granular level details so that advertisers can make the most informed decisions," adds the measurement & insights lead for Snap in MENA.
Snapchat claims that with MMM, brands in MENA will be able to measure the impact of their campaigns on Snapchat alongside other marketing channels including TV, radio, print and digital through econometric measurement.
However, it must be considered here that unlike other markets, media measurement in MENA is still weak to non-existent. This required Snap to think out of the box in crafting its solutions to be acceptable to MENA agencies and advertisers.
INCREMENTALITY
Acknowledging that as a region, MENA is challenging when it comes to measurement, Ms Caironi says that it brings opportunities as well. She says, "The main difference in MMM in other markets and here is that there is store-level modelling in other markets, which does not exist in MENA."
In other markets, Snap was able to build its data much faster due to the number of data points. "In MENA, we had to come up with creative approaches. For instance, we are working with Nielsen to align their retail audit footprint with our data to ensure it works," she informs.
In addition to market wise specifics, Snap has also created an industry and marketer level layer in its data input from different models. Ms Caironi says, "We have to solve business concerns for our clients. Hence, we must address issues that help us in answering the "how" of solving these concerns. Creating the right partnership was very important for us in achieving this."
Snap's current partner set comprises agencies, analytics and verification partners. While forming partnerships in the region, not only was it looking for companies that strived for the same ambition to drive the measurement agenda, but also those with local expertise.
"We could only partner with agencies that had their own analytics and econometrics team on ground. We will keep adding, and augmenting, our partnerships based on these parameters and our learnings in the future," she adds.
Ms Caironi asserts that as digital in the region grows, the conversation will move towards incrementality, or the incremental impact of an advertisers' investment in a platform, and that all of Snap's efforts are geared towards being prepared for this.