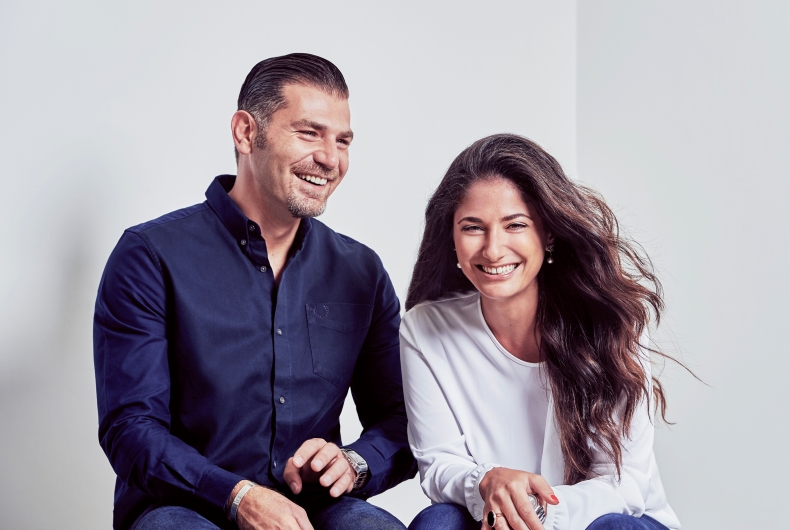 Following seven years of creativity and devotion to develop brands, KALIAN Branding, a boutique design consultancy is celebrating its success, and addition to its leadership team. Founded by Khatch Mikaelian in 2009, KALIAN Branding is a homegrown design
branding agency and consultancy with international expertise. It is focused on creating brands that drive businesses and create consumer demand.
Relying on word-of-mouth, KALIAN's client list ranges from global companies to local start ups. Developing brands throughout the UAE, Qatar, Egypt and Saudi Arabia ranging from property developers, NGOs and architectural firms to luxury hotels, banks and several F&B products.
In 2016, KALIAN Branding named Josephine Mikaelian as its new Managing Partner. Ms Mikaelian brings marketing experience to the mix. With this appointment, KALIAN found itself in the hands of siblings who share the same vision, passion and work ethic to take KALIAN Branding's success even further.
"What enticed me to join Kalian Branding was to build on the already existing success of the company by merging my business and marketing expertise with Khatch's unparalleled creative skills. In my experience in the region, no one is offering the quality, the taste and the know-how that Kalian provides, this is the kind of partnership that builds strong enterprises and results in satisfied customers," said Ms Mikaelian.
Khatch Mikaelian believes in seamlessly coordinating research, strategic decisions and creative implementation to build and strengthen brands through culturally relevant actions. "When we create brands we always consider the walk that our clients have walked while representing the true essence of the products and services that they have to offer. Our partnership ensures that the brands that we create are visually stimulating, commercially effective and drive brand loyalty," he said.