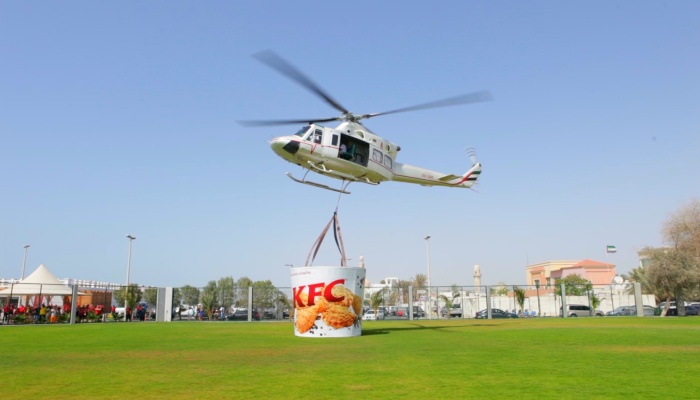 Standing true to is promise to deliver anywhere, KFC surprised beachgoers at Dubai Kite Beach with a helicopter delivery service. The chopper swooped out of the skies to hand out 3,000 sandwiches.
Under its marketing initiative 'The Taste that comes to you anywhere', beachgoers were given free sandwiches with a giant KFC bucket full of sandwiches suspended from a helicopter flying over the beach and landing at the location.
KFC's helicopter initiative formed part of its drive to show customers that it can deliver its 'so good' taste anytime, anywhere. With being in UAE for the last 25 years, KFC has 122-outlets covering the seven emirates with more than 3,500 multilingual employees.