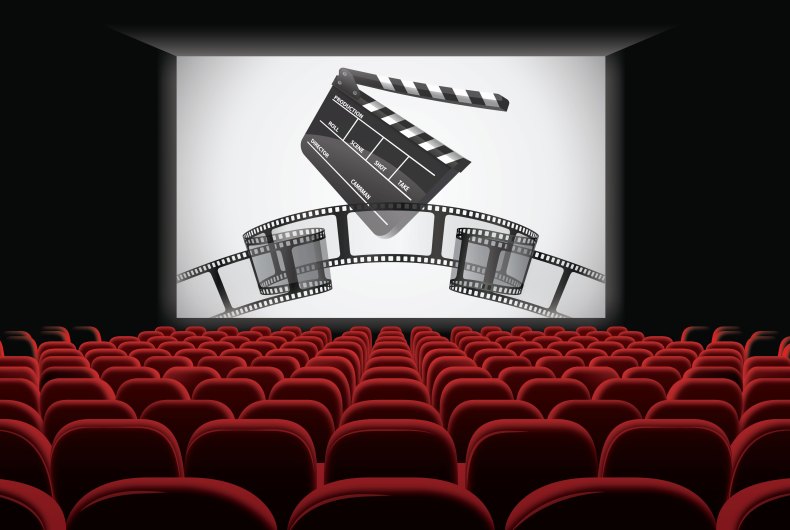 The total cinema revenue in Saudi Arabia is expected to reach USD 1.5 billion (AED 5.5 billion) in 2030, according to a research by PwC Middle East, a global advisory firm.
"By 2030, Saudi Arabia is expected to host 2,600 cinema screens that will entertain its growing population. Based on global and regional benchmarks, we expect the KSA to accommodate between 300 and 370 cinema locations," said Martin Berlin, Middle East Partner and Global Deals Real Estate Leader at PwC Middle East.
Mr Berlin based his projection on a projected 2030 population of 39.5 million, and 6.6 screens per 100,000 people.
"Based on pricing of USD 11 – USD 14 for lower end formats, and USD 40 for luxury formats, the KSA could generate USD 950 million in box office revenues by 2030. As other revenue streams typically account for 35 percent of overall revenues, this brings the total to USD 1.5 billion," Mr Berlin added.
The Gulf region will see the development of more than 1,000 new cinema screens in the next three to five years, as developers and cinema operators make massive investment plans.
The region has 1,300 cinema screens in operation. The announcement of 1,000 cinema screens will see more than 2,300 cinema screens in operations in the next five years, with the majority of the new screens to open in Saudi Arabia – which has opened the country for cinema theatres.
"The cinema industry in the GCC is coming of age with Saudi Arabia – the largest Arab economy – opening the market means massive opportunity for all industry stakeholders," said Leila Masinaei, Managing Partner of Great Minds Events, organizer of MENA Cinema Forum, adding "Major cinema developers and operators have announced that they will add more than 1,000 new cinema screens in the next five years that will raise the number of screens from 1,300 to 2,300 by 2023."
She explained Saudi Arabia's Development Investment Entertainment Company (DIEC) which is armed with a budget of SR10 billion for the development and expansion of the cinema screens across the kingdom, is acting as a catalyst in the development of the cinema sector that is projected to directly contribute SR1 billion to the Saudi Arabia's gross domestic product (GDP).
Majid Al Futtaim, which operates 355 cinema screens, is investing AED 2 billion in adding 600 cinema screens in Saudi Arabia.
Cameron Mitchell, Chief Executive Officer of Majid Al Futtaim Cinemas said, "We will invest USD 100 million in a year to open 100 cinema screens – part of the AED 2 billion plan to open 600 cinema screens in Saudi Arabia in the next three to five years. Overall, we will operate around 1,200 cinema screens across the region in five years' time – that's how fast we are going to expand. With Saudi market opening, we see a lot of opportunities in the region's cinema and entertainment industry."
He said, the company is hiring a large number of Saudi nationals to manage the growth in the kingdom.
"We have opened our first cinema complex in Saudi Arabia in May this year, right after the government announced the opening of the cinema industry for public. We were closely working with the Saudi Arabian Government and as a result were the first operator to open the first cinema screen in the Kingdom," he said.
Novo Cinemas that operates 124 screens in 10 locations with 19,000 seats, will add more cinemas in the next few years.
"Although I do not have a budget in my mind, but will could potentially operate 1,000 cinema screens five years down the line, depending on how the market evolves. Saudi Arabia is obviously the market that will drive the growth and we are talking to our partners to open as many screens as the market demands," informed Debbie Standord-Kristiansen, CEO of Novo Cinemas.
Globally, the number of cinema screens has crossed 150,000 and in the MENA region, the number of cinema screens is expected to jump 38.4 percent as 1,300 new cinema screens to be set up, mainly in Saudi Arabia, according to a research by PwC Middle East.
PwC's another research shows that, in the MENA region, box office revenue exceeded USD 500 million (AED 1.83 billion). This is about 1.25 percent of the global box office revenue of USD 39.92 billion recorded last year, up 3 percent from 2016. More than USD 3.54 billion investment in cinema screens across the Gulf is expected to boost the region's cinema industry.