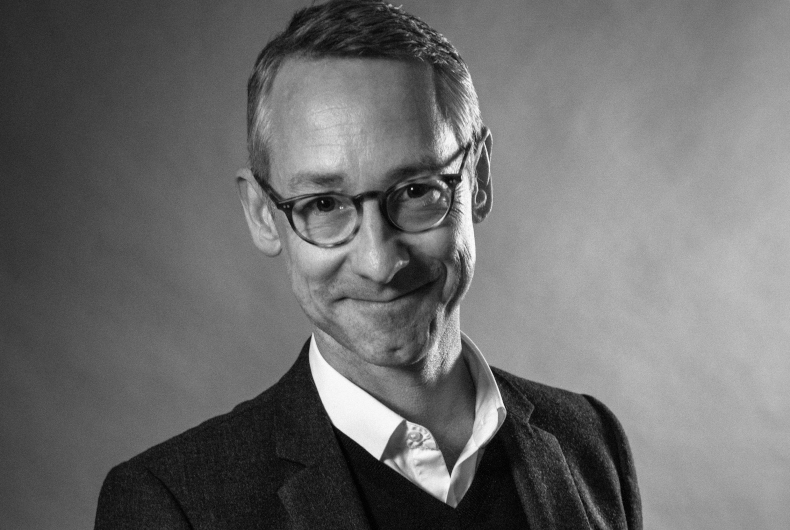 Amsterdam is ready for yet another year of Epica Awards. The platform where journalists turn jurors for creative work, is seeing a marked increase in entries themed around purpose-driven initiatives and messages. Mark Tungate, the editorial director of The Epica Awards, chats with Arabian Marketer on what is new at the festival this year. Excerpts:
Mark, let's begin with what is your role at Epica as its editorial director?
During the awards season, I host the two juries, which is the pre-selection and main, and I also host the show. I host some of our regular showcases as well. I'm a journalist by training, so a lot of my year is taken up with writing and commissioning our annual book and creating original content for our website. The rest of the time I just sit with my feet on my desk, searching the internet for the world's best ads. It's a great job.
What's new at the awards this year?
Quite a bit. We've reintroduced our World Cup category, which comes along every four years, obviously. We've also created a new category for 'Topical and Real Time Advertising', reflecting the 24-hour nature of brand communications. In terms of the Grands Prix, we have a new 'Responsibility Grand Prix', for cause-related work, and an 'Alternative Media Grand Prix' – because we find that some great work is now almost impossible to categorize.
Finally, we have merged the Press and Poster prizes to create a single Print Grand Prix. This enables us to really promote and honor print. As journalists, print is still dear to our hearts.
What's trending so far among the entries this year?
It's a little early to say, but judging by trends in the industry, I think we can expect more purpose-driven advertising. Most brands seem to accept today that they are more attractive to consumers if they have a commitment to giving back to the world in some way. The creative use of data will continue to be a theme, and perhaps the use of artificial intelligence will begin to make inroads.
How do you choose the President of the jury?
It's largely an internal discussion among the Epica team. I'm delighted that the President this year will be Tony Chambers, brand and content director of the design magazine Wallpaper*. It's a magazine I've followed for years, but the point is that we're always looking for leading journalists or publishers who represent creativity and innovation. Tony certainly fits that brief.
What makes journalists qualified to judge creativity?
Don't forget that many of the journalists on our jury have been writing about creativity all their lives. Some of them have been immersed in the world of advertising, PR or design for far longer than those who actually created the work. So, they have an objective and critical approach. This does not make them negative; in fact, I can tell from the atmosphere in the jury room that they really enjoy looking at the work.
Is there a creative conference before the event this year?
Yes, the annual Creative Circle event will take place at the KIT Royal Tropical Institute, a national heritage building which has for years been devoted to the study of sub-tropical cultures. This year's theme is 'Will Responsibility Kill Creativity?' The format is quite different in that it will take the form of roundtables with advertisers, agencies and the media. The idea is to discuss whether respecting sensitivities around gender, inclusivity, diversity and other hot potato issues is discouraging edgy, risk-taking communications. Can you be politically beyond reproach without becoming bland?
What can we expect at the awards ceremony?
You can expect me in my bow tie, as usual! The ceremony is also held at the Royal Tropical Institute so the setting will be particularly grandiose. We'll be presenting our first Creative Leaders Tribute to a person who has nurtured and pushed the boundaries of creativity. Every year, we try to celebrate the work while also leaving plenty of time for partying and networking. Since the production company Sizzer are once again fuelling the dancefloor entertainment –– and they're notoriously good at it –– we hope to get that balance right.
Epica is back in Amsterdam again this year. Why Amsterdam?
The obvious answer is that Amsterdam is one of Europe's most vibrant creative hubs, which is true. But I say that every time. It's also true that Amsterdam is ideal in terms of logistics –– a friendly city, located at the heart of Europe, where everyone speaks English. We have great support there in terms of our local partner, the magazine Adformatie. Plus, the journalists on our jury always enjoy coming to Amsterdam. Even though we give them very little time to party.
The interviewer, Sana Mahmud, has served as a juror at The Epica Awards