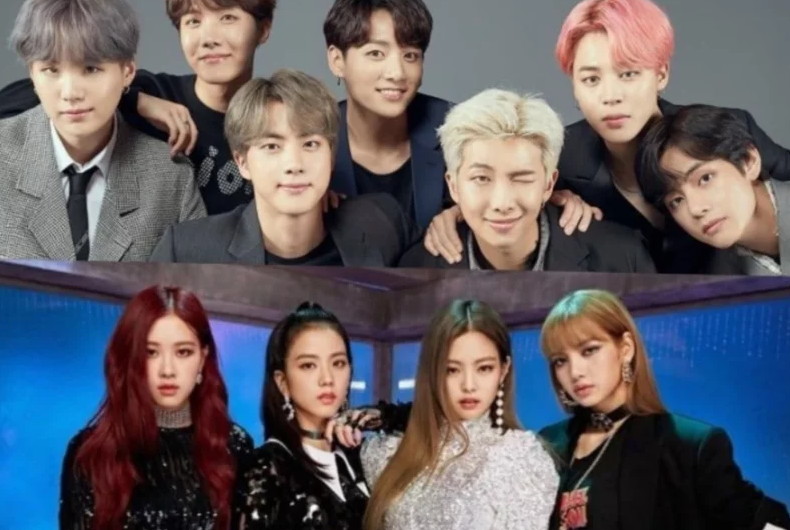 K-pop has witnessed increased popularity globally over the past few years, creating a subculture that amassed fandoms of teenagers and young adults. This year however, the K-pop phenomenon has reached a fever pitch. On Spotify, over 80.3 million K-pop playlists and 2.4 million hours were spent streaming K-pop music, with fan-favorite artists such as BTS leading the charge and experiencing incredible popularity in the Middle East.
Saudi Arabia, the United Arab Emirates and Morocco are among the top countries in the Middle East & North Africa (MENA) region listening to music of this fast tempo genre.
With their highly anticipated concert in Riyadh, Saudi Arabia on October 11, 2019 as part of the 'Love Yourself: Speak Yourself' tour, it was not surprising to see the South Korean band BTS topping the most streamed artist within this music genre in both the KSA and UAE.
The group's collaboration with American popstar Halsey, 'Boy With Luv' has received worldwide acclaim since its release in April this year, and is the number one most streamed K-pop song in KSA and the UAE.
The seven-member boy-band's collaboration with Charli XCX, 'Dream Glow (BTS World original soundtrack) – Pt. 1' which was unveiled this summer alongside the release of the app, came in third in the list of most streamed K-pop tracks on Spotify in KSA and the UAE and it is the first of three original songs that will be featured in 'BTS World'.
BTS has taken over the Spotify world by holding a record of six songs in the top 10 list of most streamed K-pop tracks in the UAE and four out of 10 in Saudi Arabia.
The second most streamed artist within the K-pop genre in Saudi Arabia and the Emirates is the four member girl-group Blackpink. The band's 'Kill This Love' track is the second most listened to K-pop song in both countries. The girl-group's 2018 collaboration with Dua Lipa, 'Kiss and Make Up' is also in the top five in Saudi Arabia and the UAE.
"Witnessing the massive popularity and demand that Korean pop music enjoys in the region is just mind-blowing," commented Claudius Boller, Managing Director for Middle East and Africa at Spotify.
He explained that despite the fact that K-pop is coming from a different culture and is in a different language, its "catchy and engaging style has managed to mesmerize" people from Saudi Arabia and the UAE.
"At Spotify, with more than 3 billion playlists, we are here to let everyone discover new and different music cultures from around the world," he added.
The most streamed K-pop artists in Saudi Arabia are BTS, BLACKPINK, TWICE, iKON, (G)I-DLE, RM, Stray Kids, Monsta X, EXO and CHUNG HA respectively.
The order Most in the UAE is BTS, BLACKPINK, TWICE, iKON, Stray Kids, RM, Red Velvet, GOT7, SEVENTEEN and EXO.