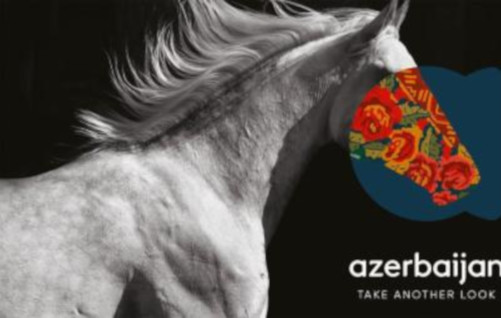 Landor, a brand consulting and design agency, has seen an unprecedented haul at this year's Transform MENA Awards. Now in its sixth year, the awards celebrate rebranding and brand development projects across the region, with winners exemplifying best in class work within the field of brand strategy and demonstrating consistent evolution of the branding industry in MENA.
Landor won six awards including 'Best Overall Visual Identity' for Azerbaijan Tourism in a project that focused on redefining its brand with character, a strong point of view and a unique approach to copy style. The same project won gold for 'Best Use of Copy, 'Best Place or Nation Brand', 'Best Visual Identity from the Travel and Tourism Sector', bronze for 'Best Use of a Visual Property' and highly commended for 'Best Implementation of a Brand Development Project'.
Landor's work with Maldives-based resort Joali won seven awards including gold for 'Best Use of a Visual Property', 'Best Creative Strategy', 'Best Strategic or Creative Development of a New Brand', silver for 'Best Use of Copy Style or Tone of Voice', 'Best Brand Experience', 'Best Visual Identity from Travel, Leisure and Tourism Sector' and bronze for 'Best Naming Strategy'.
The third project recognized was Saudi Arabia's Jabal Omar district in Mecca, picking up three awards: silver for 'Best Brand Development' in addition to highly commended for 'Best brand Evolution' and 'Best Visual Identify from the Property, Construction and Facilities Management Sector'.
Landor's Al Marjan Island project in Ras al Khaimah won silver for 'Best Brand Development Project to reflect changed Mission, Values and Positioning'. And finally, its work with the Queen Rania Foundation, the education focused charity established by Queen Rania Al-Abdullah of Jordan
"It is a real honor to collect so many industry accolades at this year's Transform MENA Awards, especially in light of fierce competition from across the region. We are particularly delighted to showcase some of the team's exceptional work delivered, working with inspirational projects and initiatives that are pushing boundaries in their respective fields. We look forward to another exciting year ahead as we continue to work with some of the region's most interesting private sector and government projects, supporting their development and evolution into true brand leaders within MENA," said Mariagrazia De Angelis, General Manager at Landor Dubai.
Some of the brands on Landor's Middle East client roster include Dubai Airports, Etihad Airways, Alawwal Bank, NEOM, Riyadh Development Authority and SAGIA (Saudi Arabia General Investment Authority).