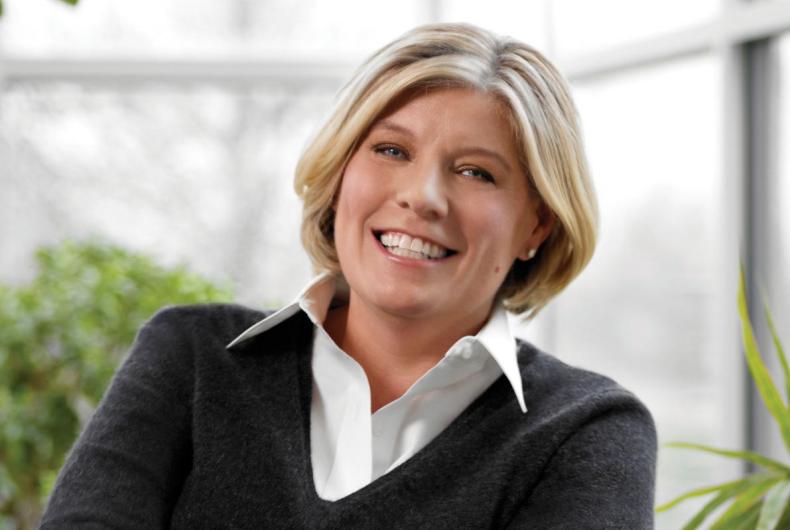 After four months of being on a leave, Laura Desmond, who was named Publicis Groupe's Chief Revenue Officer, following the holding company's massive restructuring earlier in the year, has resigned from the Groupe, effective December 31, 2016. During Ms Desmond's leave, her responsibilities as Chief Revenue Officer, have been coordinated by Rishad Tobaccowala, who will continue in this role as Strategy and Growth Officer, Publicis Groupe.
Ms. Desmond has been on a leave of absence since July 1, 2016 dealing with a significant family health matter.
"I am very grateful to Maurice Levy and everyone at Publicis Groupe for their support during my leave. The family health issue is significantly better. This sabbatical allowed me to consider where my greatest entrepreneurial and leadership opportunity existed. After thoughtful reflection and discussions with Maurice, I have concluded this is the right step for me. I leave the Groupe with nothing but thanks and appreciation for the opportunities and support I've received throughout my career and during my leave," said Ms Desmond.
"We are all very grateful to Laura for her many important contributions to Publicis Groupe and are sorry to see her go. I know that Laura will continue to be as incredibly successful in the future as she has been with us. With my colleagues of the Management Board we wish her only the very best," says Maurice Levy, Chairman & CEO, Publicis Groupe.
Appointed Chief Revenue Officer in December 2015, Ms Desmond was responsible for developing strategies that catalyze Groupe transformation and business transformation through the alchemy of creativity and technology. In addition, she led the Groupe's Global Client Leaders, simplifying and accelerating the way clients access communications and marketing technology solutions across Publicis Groupe. Prior to her current role, Desmond served as Global CEO of Starcom Mediavest Group, more than doubling its size and nurturing relationships with the world's biggest marketers including Samsung, Bank of America, Visa, Coca-Cola, as well as new establishment brands such
as Airbnb and Twitter.
As is known, Rishad Tobaccowala is the Strategy & Growth Officer, member of the Directoire+ of Publicis Groupe. Previously, he was the Chief Strategist of Publicis Groupe, and before that the Chairman of DigitasLBi and of Razorfish, two global firms owned by the Publicis Groupe focused on marketing and business transformation. Mr Tobaccowala was also the Chief Strategy and Innovation officer of VivaKi, a global leader in digital advertising solutions.