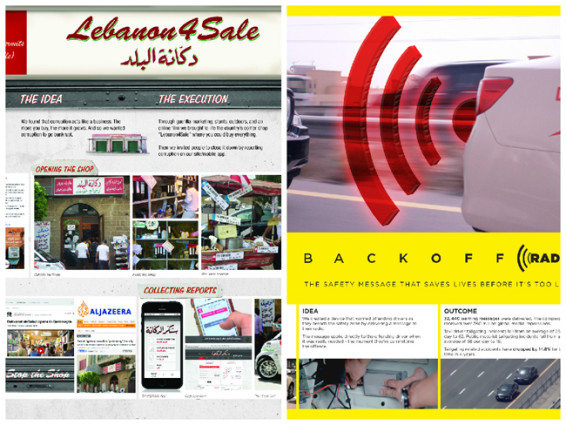 Leo Burnett Beirut has brought home a Gold Media Lion while Geometry Global Dubai And Memac Ogilvy Dubai have won a Silver and Bronze Media Lion.
Leo Burnett won a gold for its "Lebanon4Sale" campaign crafted for Sakker El Dekkene (an anti-corruption" organization). The campaign is an awareness video for people to stand up against the corruption in every public sector and government organization in Lebanon. The campaign is popular among the masses in Lebanon. Speaking to the Arabian Marketer after the win, Bechara Mouzannar, Chief Creative Officer, Leo Burnett MENA said, "It feels really rewarding to see one of the most talked about and of the most innovative campaigns in Lebanon in the past decade, be recognized on the top international stage."
Geometry Global / Memac Ogilvy Dubai on the other hand won a Silver and Bronze Media Lion for their campaign "Back Off Road" designed for the Road and Transport Authority" in the United Arab Emirates. The campaign is an initiative of the RTA for its fleet of public taxis. The authority has installed a device in all their cabs. This device gives out a warning in four languages to any car that gets crosses the safety distance to be maintained between two cars. The aim is to control the number of accidents on roads in the UAE.
80 Lions were awarded including the Grand Prix to Y&R Team Red, Istanbul for Vodafone, "Vodafone Red Light Application/Between Us." Speaking about the work, Nick Emery, Global CEO, Mindshare, said that it was clever, a good cause and a great media idea. "It embraces the best of both a corporate campaign and the originality of an NGO approach. Technology was at its heart and it also has an adaptable and flexible media approach, personalized to the women of Turkey."