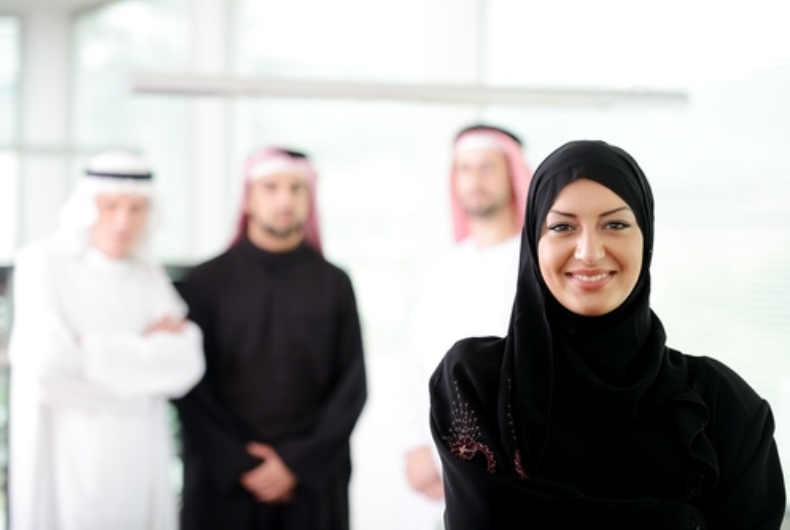 More than half (52%) of women in Saudi Arabia believe the perception that they are not equipped with the necessary skill sets to join the workforce in the Kingdom is the biggest myth hindering their success and employment.
This is according to a new LinkedIn research that examines the barriers and opportunities to female hiring. At the same time, more than 60 percent of Saudi women and recruiters agree there is great progress and efforts in the kingdom towards achieving Saudi Arabia's vision to increase women's participation in the workforce from 22 percent to 30 percent, by 2030.
The research is part of LinkedIn's 'Hear It From Me' (Esmaaha Menni) campaign which encourages women in Saudi to showcase their skills and build their professional brand on the platform in order to be found and hired for key roles across Saudi companies, fulfilling the country's 2030 Strategy goals.
According to the research, one in two (52%) recruiters believe that gender equality leads to higher productivity while (40%) believe the key benefit of hiring men and women equally is that it advances a creative culture, indicating a willingness to provide more opportunities for women. However, while they are ready to join the workforce, (37%) of Saudi women believe employers still need to do more to hire them in key roles and more than a third (38%) find that the hardest thing about getting a job in Saudi Arabia is finding the right opportunity to match their expectations.
The Done & The To-Do
Looking at LinkedIn's insights, it was noted that more than 63 percent of Saudi women members have indicated completing Bachelor's Degrees, exceeding other developed countries, such as the United States which comes at 57 percent. On the other hand, over 17 percent have completed a Master's Degree, demonstrating the efforts Saudi women are taking in equipping themselves with the necessary knowledge and skill sets. The top three fields of study for women in Saudi are Business Management & Administration, followed by Computer science and Health science.
There are currently various efforts from companies and entities in the kingdom that support gender diversity. Among which comes Takamol, the government company and partner of Ministry of Labor and social development in Saudi Arabia and which directly supports women's employment in the kingdom.
"Since the establishment of Takamol Holding, the employment of women and increasing their participation in the workforce has been a crucial priority and one of the reasons behind the success of the firm's initiatives and projects. In fact, women make up 33% of the total number of employees at Takamol," said Dr. Ahmad Al-Yamani, CEO of Takamol.
In line with the Saudi Vision 2030 which aims to increase women's participation in the workforce, Takamol Holding launched several programs to empower women in the Saudi workforce including Wusool, Qurrah, Tojjar which is an electronic platform and Bahr. "At Takamol Holding, we will continue, through our social development partnerships, to support all initiatives and projects aligned with the Vision, which can only be achieved through the mutual cooperation of both men and women who are able to fulfill our highest ambitions and contribute to a positive economy," Mr Al-Yamani added.
In recent months, great progress has been made in the Kingdom specifically for women joining leading positions in the Saudi workforce. One great example is Dr Hayat Sindi who was one of the first female members to join the consultative assembly of Saudi Arabia. She is also a member of the Advisory Board of the UN Secretary-General as well as a UNESCO Goodwill Ambassador.
Commenting on the role of society to help women enter the kingdom's workforce, Ms Sindi said, "Indeed, a lot is being done in Saudi Arabia to empower women. Over the coming few years, it is crucial that we continue to take positive actions to increase women's role in major industries such as science and technology. This can be achieved through making careers in these industries more accessible and attractive to women. We also need to continue extending our support to more women professionals to help transform them into leaders in their respective fields through providing the courses and education needed. This will help unleash women's potential faster and would be a win for society."
"As LinkedIn, our main mission is to connect everyone in the global workforce with economic opportunity. Today we have around 4,500 job opportunities available in Saudi Arabia on LinkedIn and so we are encouraging professionals to use our platform to build their professional brand and as a result become more visible to potential employers and recruiters," added Reem Mohamed, Head of Public Sector for KSA at LinkedIn.