Lotame, an independent data management platform (DMP), has strengthened its global executive team across APAC and EMEA, elevating three team members to key roles. In EMEA, Lotame has named Alison Harding, Vice President, Data Solutions, EMEA. In APAC, Evgeny Popov has been named Vice President, Data Solutions, APAC. Additionally, Gaurav Seth has been elevated to Managing Director, India.
"Evgeny, Gaurav and Alison are some of the brightest minds in advertising technology today. They've done tremendous work in their current roles at Lotame, and we know they'll continue their success and help the company build on its rapid growth. We're fortunate to have them on board," said Andy Monfried, Founder and CEO of Lotame.
The team will serve pivotal roles in helping Lotame expand its growth across the regions, as well as globally. They'll also help scale Lotame's Data Exchange (LDX) via data acquisition deals and strategic partnerships.
"With so much emphasis on the impact that data can have on campaign performance, targeting and analytics, it's easy to see why the quality of data matters. In APAC and EMEA, we deliver data segments that exceed industry on-target benchmarks and improve targeting, insights and analytics. The markets are reacting to what we can provide," added Mr Monfried.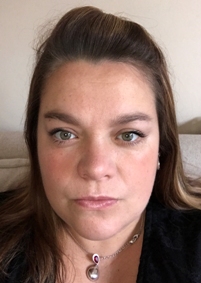 Ms Harding was promoted to Vice President following a three-year stint as Head of Data Sales EMEA for Lotame — where she presided over revenue and business growth throughout the region. In addition to over 20 years of experience in sales management across different categories of business including mobile, desktop and publishing, Harding has served in a variety of leadership roles at companies such as Amobee, Clickbrokers and Northcliffe.
"It's great to be part of such a forward-thinking company as Lotame. Each day, we're trying to bring new solutions to help clients better understand their consumers and deliver next-level campaign performance. I'm really excited to continue helping the company expand its footprint around the world, and especially here in EMEA," said Ms Harding.