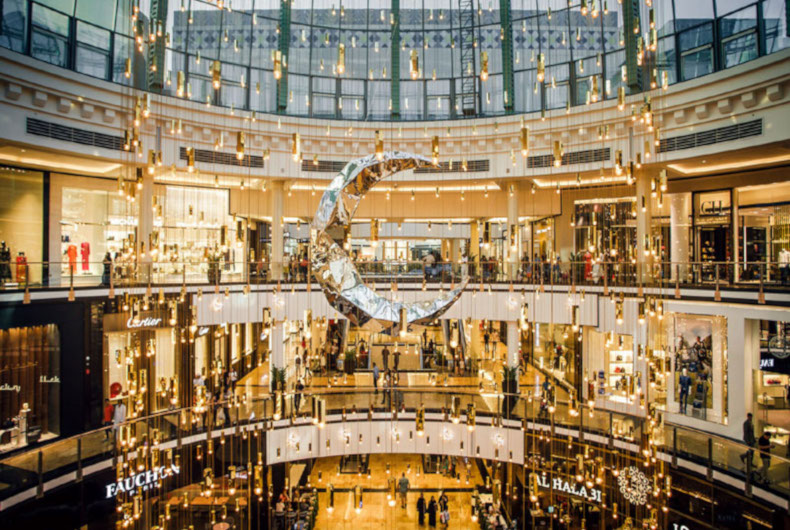 Using "collective experiences" as the calling card, Majid Al Futtaim has launched a new app-based lifestyle rewards program, Share that allows customers to earn and spend points at 2,300 outlets in its 16 shopping malls and 11 hotels in the UAE.
Share was conceptualized from an insight that people get a unique sense of fulfilment from sharing with their family and friends. Independent research commissioned by Majid Al Futtaim revealed that nine out 10 UAE residents (90%) consider that "sharing moments with loved ones" provides them with great personal satisfaction and fulfilment and over half (54%) would like to share more in their daily lives.
However, almost three out of four (74%) respondents postpone plans with friends and family at least once a month due to work commitments. Importantly, the research also showed that more than four out of five (84%) people recognize they would share more often, if prompted to do so.
The Share rewards program is designed to encourage people to share more great moments with family and friends through a selection of shopping, dining, leisure and entertainment experiences. The points members collect can not only be used to spoil themselves but also be shared with others. Points can be pooled for the whole family or a group of friends to redeem across any Majid Al Futtaim brand or participating location. The options for members are endless.
To celebrate the launch of Share, an anthem has been created and will be unveiled at live concerts at Mall of the Emirates, City Centre Deira and City Centre Mirdif on September 20, 2019 at 8 PM. The anthem will be performed by regional music stars Alaa Wardi, Doaa El Sebaii, Alisha Pais, Wonho Chung and Hamdan El Bloshi. Shopping mall guests will also be treated to live entertainment from comedian Paul Elia, DJ Saifand Sound, and Virgin Radio personalities Kris Fade and Priti Malik.
"For the first time, we are bringing together the vast world of Majid Al Futtaim in one rewards program that can be used every day by our customers in the UAE. From picking up your groceries to a cinema date, or from skiing down the slopes to a meal at one of our hotels, Share allows customers to get the most from their relationship with Majid Al Futtaim. The program is fueled by our obsession with the customer experience and will enable us to further sharpen our ability to provide a seamless offering to each one of our customers," commented Sherin Yassin, Head of Corporate Marketing at Majid Al Futtaim – Holding.
"We know that people are inundated with loyalty programs, so we have created a lifestyle offering that will become a one stop shop for customers to receive exceptional value on a daily basis. Share is unlike any other program and we are only the start of its journey. We will be adding further features in the months ahead and providing customers with more opportunities to share with those that matter most. We will also be expanding the program geographically next year," added Kashmira Motiwalla, Loyalty Lead at Majid Al Futtaim – Holding.
Existing loyalty programs under the Majid Al Futtaim ecosystem will be replaced by Share, while ensuring customers retain the inherent value they have already earned. Customer favorites such as VOX Rewards and Carrefour's MyClub will come together in one place to create a more enriched and holistic offering.