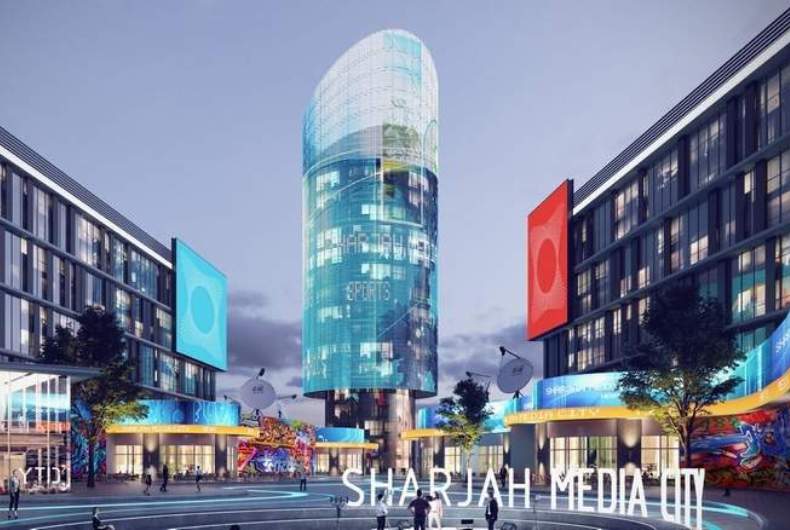 Sharjah Media City (Shams) organized a Film Scoring Masterclass, as part of the UAE Entertainment Experience, a project aimed at producing the first crowdsourced film in the Arab World. The workshop was organized at the Sharjah Chamber of Commerce and Industry with participation from a number of composers and sound engineers in addition to video editors and directors of all the participating teams of the UAE Entertainment Experience.
The workshop titled 'Film Scoring, the Spirit of the Cinematic Film' was hosted by composer Moustapha El Halawany focused on the basic principles of film scoring, such as sound design and music composition and it concluded with four music and singing performances by a number of UAE Entertainment Experience's talents.
Shihab Al Hammadi, Director of Shams, emphasized the importance of the workshops organized as part of the UAE Entertainment Experience. He acknowledged the success of the Cinema Soundtrack Workshop stating, "A well composed soundtrack is an integral part of a film and can help take it to a whole new dimension providing cinema lovers with the best of sound and images."
He added, "We are approaching the end of the fifth phase and launching the sixth phase of the UAE Entertainment Experience. Through this project we seek to develop the infrastructure of the filmmaking industry, including strengthening all the creative and technical aspects of film production process."
At the Film Scoring Master class, Khulud Abu Homos, CEO of UAE Entertainment Experience said, "I highly appreciate the determination and efforts of all the participants and admire their passion to learn from the experience of the members of the Dream Team. These outstanding efforts have significantly contributed in the success of all the phases."
"The fifth phase is a significant phase for all teams to show how prepared they're to participate in the most important final phase," Ms Abu Homos added.
Composer Moustapha El Halawany said that soundtrack is the second most important pillar that can help provide an extraordinary cinematic experience. "A creative composer plays a vital role in film production by adding life, emotion and energy to the film narration. Ordinary viewers may not realize the importance of film scoring, yet it controls his feelings and enhances the psychological impact of the film on him," he said.