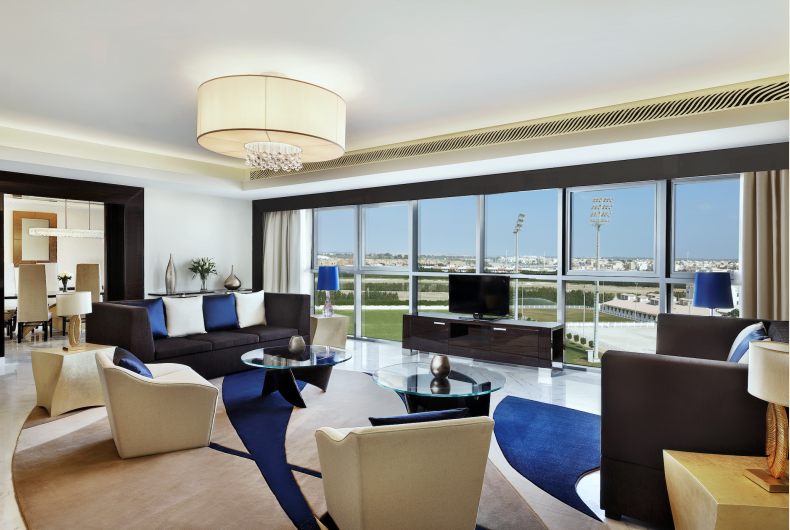 Marriott Hotel Al Forsan has appointed integrated communications agency, House of Comms, for its digital and PR communication as it prepares to open its doors in the first quarter of 2017. Marriott Hotel Al Forsan is located within the Al Forsan International Sports Resort in Abu Dhabi,
The hotel is an extensive five-star property offering 400 bedrooms. Surrounded by football and rugby pitches, basketball, tennis and volleyball courts, two indoor paintball arenas, a professional karting circuit, an off-road buggy race track, shooting facilities, equestrian center, polo field and a lake with water-ski and wakeboarding cableway system, the hotel is expected to attract both business and leisure travelers. It also boasts a fully-equipped Saray Spa & Health Club, an outdoor Olympic pool and six hospitality venues.
House of Comms will deliver a fully integrated digital and PR campaign to promote the hotel as a destination within a destination and will work with influencers, media and partners to focus on the variety of experiences that can be enjoyed during a stay at the hotel.
Keeley Duffy, Senior Account Director said, "We are really proud to have been appointed to represent this incredible property and it will be the third Marriott International property and second Marriott Hotel we have launched in the Capital. With such a creative and inspirational team and such an overwhelming amount of facilities, there is literally no other destination like it – this is definitely one to watch for 2017."