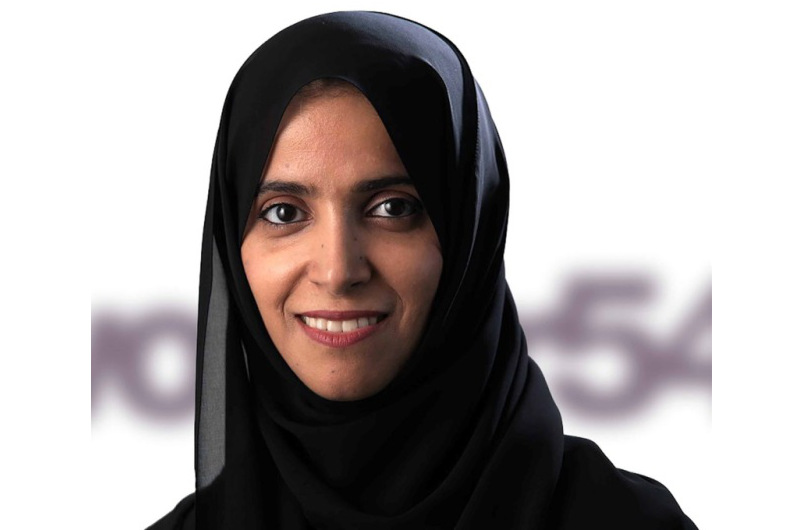 Maryam Eid AlMheiri, Director General of Abu Dhabi Government Media Office and Chief Executive Officer of Media Zone Authority – Abu Dhabi and twofour54, showcased recent developments in Abu Dhabi's media industry during a two-week roadshow in New York City and Los Angeles between April 9 and April 20, 2018.
During the visit, the US-UAE Business Council hosted Ms AlMheiri for a roundtable luncheon in each city to discuss opportunities the Emirate offers to American media companies. Majid Al-Suwaidi, Consul General, UAE Consulate in NY, and Abdulla Alsaboosi, Consul General, UAE Consulate in LA, welcomed Ms AlMheiri at these luncheons, which included senior executives representing prominent consulting, PR, education, cultural, tech, finance, and legal firms.
During the NYC luncheon, Mr Al-Suwaidi discussed how developing the media sector in Abu Dhabi is helping to diversify the Emirate's economy.
"The UAE is fast emerging as a global hub for media and entertainment. With media free zones, creative talent centers, and joint initiatives with US partners, the UAE has all of the right components in place for these industries to flourish. Her Excellency Al Mheiri is here in New York to bring partners together on everything from content creation, youth capacity building, and digital technologies. Her visit underscores the importance our government has placed on growing the media sector," the Consul General Al-Suwaidi said.
Role Of Media Zone Authority Abu Dhabi
As part of its mission, the Authority has overseen the development of media free zone twofour54 Abu Dhabi, helping the zone realize its vision of being the 'Capital for content creators'. She spoke about the wide range of services twofour54 can provide US companies to help them produce innovative content, such as world-class production facilities, a dedicated government and travel services department to help with logistics, and world-class film and TV services.
In recent years, numerous major Hollywood studios have been attracted to Abu Dhabi to shoot blockbusters, such as 'Star Wars; The Force Awakens' (Disney), 'Furious 7' (Universal Pictures), and 'Mission: Impossible – Fallout' (Paramount Pictures). The studios are being drawn by the high standard of production and post-production facilities, such as Abu Dhabi's studios and backlot, as well as the Emirate's diverse locations, outstanding infrastructure, pool of talented freelancers, and financial incentives.
Abu Dhabi Film Commission (ADFC) has played an important role in bringing international productions to the Emirate, not just from Hollywood but also Bollywood, Tollywood, and the Arab world. As well as helping firms find the perfect locations – from castles to skyscrapers and desert dunes to pristine beaches, it also provides a cash rebate of 30 percent on all production spend in the Emirate.
The media landscape in Abu Dhabi has already attracted more than 470 media companies to join the twofour54 media zone, including global names such as Apple, CNN, and Ubisoft, and Ms Al Mheiri said the Emirate is committed to nurturing media in all its forms – film, print, radio, television, music, communications, marketing, advertising, literature, computer games and digital applications. twofour54 itself has been named the Middle East and North Africa's 'Studio of the Year' two years in a row at the Digital Studio Awards, picking up the accolade both this year and in 2017.
Throughout, Ms Al Mheiri stressed the importance of partnerships with leading local, regional, and global companies. She said, "I came here to meet you and hear from you about innovative new ideas and ways that we can partner. We look to leading global institutions such as you to realize our ambitious plans for the transformation of Abu Dhabi's media sector."