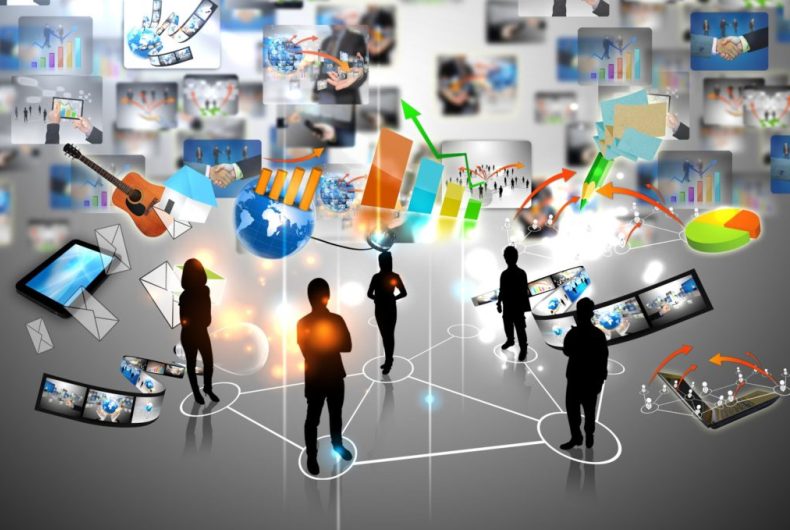 The sharing economy, green revolution, travel and personal finance are all becoming important areas where consumers in the Middle East & North Africa region are driving and defining modernization trends. Crimson Hexagon, that provides business insights from social data analysis to inform strategic enterprise decision-making, highlights some of this in its MENA Trends Report.
Impact Of The Sharing Economy
According to the report, regional consumers have become increasingly interested in Airbnb, with social conversation growing 120 percent since the beginning of 2015, but it still accounts for only a fraction (12 percent in 2016) of the overall conversation about the local hotel industry. Additionally, the consumer sentiment towards local hotels is more favorable (17 percent more positive than negative posts) as compared to Airbnb (nine percent more positive than negative posts).
Fashionable & Healthy Psyches
In MENA, conversation about fast food declined 62 percent since 2012 as did the overall favorable sentiment, dropping 16 percent since 2012. In the UAE, consumers have an increased awareness about healthy eating habits as social conversation climbs up by 23 percent in 2016 from 2012. Elsewhere, the desire to adopt a healthier lifestyle remain 'on-trend'. The UAE experienced the highest growth of conversations centered around modern, more fashionable sports – between 2012 and 2016 vs the rest of MENA; 40 percent of the overall yoga conversation stemmed from the country.
"The MENA Trends Report is a unique looking glass through which we can assess and understand consumer preference and opinions. The report indicates that the regional consumers are caught between the competing pulls of modernization and tradition. Social media posts are a unique gateway to gain key consumer insights, and businesses that aren't paying heed to it will massively miss out. Beyond just measure reach and impact, social media data can be analyzed to better understand and predict consumer behavior," said Justin Khaksar, Senior Vice President of EMEA and APAC at Crimson Hexagon.
Key Analysis & Insights:
Health and Green Revolution
#1. Growing awareness about the environment has caused a spike between 2012 and 2016, around clean and energy-efficient car conversations across the region. Specifically, conversations around electric cars were seven times that of hybrid cars.
#2. In the UAE, the conversation around electric cars peaked around specific brands, such as Tesla and Apple electric car. It's clear that petrol-burning cars, whilst still dominant, is steadily going into reverse.
#3. Overall, football remained the most discussed topic across region; however, its popularity dropped by nine percent in 2016 when compared to 2012.
Sharing Economy
#1. In a possible link to the ongoing halting of Uber services in the Emirate of Abu Dhabi, consumers showed a clear favoritism towards the Dubai-based taxi booking app, Careem over its global competitor, Uber.
#2. Conversations associated with Uber were more frequent, but were largely negative, while conversations around Careem tend to be 25 percent more positive than negative. Specifically, the UAE consumers' sentiment favors Careem (35 percent more positive than negative) more strongly.
Travel
#1. Dubai was the top destination for MENA travelers' wish list in both 2012 and 2016. London was the top international destination of interest in 2012, perhaps demonstrating the affluence of regional societies, but India also garnered more interest from MENA consumers in 2016.
#2. Reflecting a new trend of independence and a desire to travel from a younger age, a majority (85 percent) of Middle East consumers prefer to travel with their partners.
#3. The number of consumers travelling with their partners climbed 20 percent from 2012 to 2016, while family travel plummeted from 18 percent in 2012 to just three percent in 2016.
Personal Finance
#1. The resistance for online shopping is slowly eroding, with this topic accounting for 75 percent of the overall conversation on shopping among MENA consumers; however, consumers lack trust in eCommerce with delivery and sizes issues being the topic of most complaints.
#2. MENA consumers aren't embracing digital banking either, with online/mobile banking accounting for only 10 percent of the overall social conversation on banking.
#3. Worryingly, the online banking conversations are primarily written in anger, with consumers complaining about technical issues, support and security.
The report analyzed millions of conversations in both Arabic and English languages, within nine countries in MENA, across popular social networks, blogs and forums.