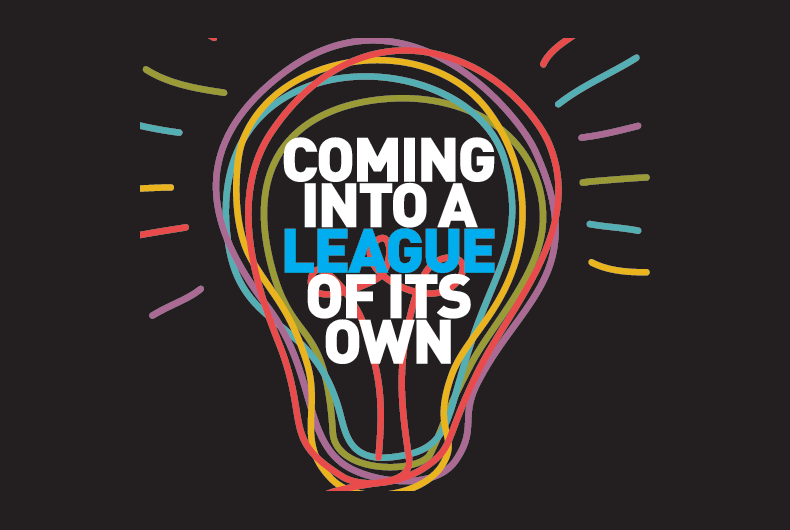 Creativity is credited with all of human progress. It can drive economy and human development, and this is one reason why award winning creative work is a celebration not only for a specific industry but for a nation at large. Over the years, the Middle East and North Africa (MENA) region, has honed its creative craft. If a vindication was required, it comes in the performance at awards platforms, where regional creativity is shining brightly on a global stage.
The year kicked off on a positive note for all when UAE ranked the fourth Most Awarded Country globally in the Director Big Won 2016 rankings. Big Won is a curation of all local, regional and global awards including the high profile platforms such as Dubai Lynx, Cannes Lions International Festival of Creativity and One Show among others.
Rewind just a few years ago, and this achievement is nothing short of a marvel.
MENA's creative journey has evolved from being under the spell of the West to embracing local culture. The advertising industry has played a crucial role in shaping up a voice that has now become individual to this land. A society that was known to be conservative has been broadening its horizons while staying true to its roots, and at the centre of it all, is the creative world.
Inspiring Creativity
To some it is expected that UAE will do as well in its creative prowess. "Great people thrive when they are in a creative environment and if you look around you, this country symbolizes innovation and creativity from the vision of its leadership all the way to the millions of people who call it home," reflects Dani Richa, Chairman and CEO, Impact BBDO Group Middle East, Africa and Pakistan.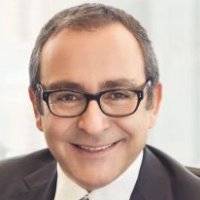 Impact BBDO was named the highest awarded agency from the region in the Director Big Won 2016 rankings. For him, the UAE is a springboard for creativity. "Everything is made easy, it's so business friendly, that people can focus on the work. This is the country where pushing the boundaries and being best at so many levels is a way of life. Being here you can only be inspired to be your best," he adds.
The irrefutable evidence of Mr Richa's words is seen in the number of awards that the region has been winning. Apart from Cannes Lions and Dubai Lynx, MENA has become an integral part of the likes of Effies, Epica Awards, One Show and Lisbon Advertising Festival among others.
While the performance at global awards is good news, the better news is in the fact that for the region's chiefs, this is in line with expectations.
"This is the fruit of evolution," states Bechara Mouzannar, Chief Creative Officer, Publicis Communications MEA & Chief Creative Officer, Leo Burnett MEA, who was named seventh in Big Won rankings 2016's Top Chief Creative Officers global list. Leo Burnett ranked number three in the most awarded agencies in MENA. "The region has made it to the top 10 in the past few years. This year, UAE stands fourth globally and it's a moment of pride not only for the industry but also for the region's brands," he says.
"This region is becoming more important to global brands, and with that comes opportunities. This, in turn, brings talent from outside. Talented people know how to win awards," says Paul Shearer, Group Chief Creative Officer at Memac Ogilvy. Mr Shearer was also among the Top Chief Creative Officers globally in the Big Won 2016 rankings, at number 14. Memac Ogilvy Dubai is the second most awarded agency in the region.
What's Clicking
Talent is the foremost differentiating factor in the business of creativity. A new breed of creative leaders is empowered to tap into their creativity and devise innovative and clutter breaking solutions. The mix of talent in the UAE attracts the best in class. Dubai, especially, has become a melting pot of diversity and culture. "Our agency alone has more than 50 nationalities, cherry picked from around the world. The work developed in Dubai is region wide work and the opportunities therefore are immense," says Mr Richa.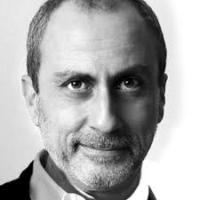 While the region has found its own brand of creativity, it is also crucial to bring 'new' to the mix. "If ideas are not new, they are not ideas anymore. Our main focus is to create locally or regionally relevant work that would best inspire the audience. The drive should always be towards creative excellence that engagingly attracts the consumer to a brand," Mr Mouzannar explains.
Global relevance is just as important in the winning equation. Mr Shearer is of the opinion that agencies are already thinking ideas that hold global relevance, and this contributes significantly in putting a country on the global map. "There is much said about local insights. But this work will not be recognized in Cannes Lions or D&AD. New Zealand, for instance, has put itself on the map with big global ideas – there is something to be learnt from that," he argues.
Thinking Impossible With Tech
In many ways, markets in MENA leapfrogged industry trends. The startup industry and the technology-driven future are significant in their presence here. To reflect that, some creative forward-thinkers are looking at technology closely to remain relevant in the changing landscape. "Creativity is the fuel of innovation and we are seeing creative and technology merging together as one. The recent digital developments have given creative limitless potential, be it in the development of communication platforms, apps, gaming or content and entertainment, creative with technology is literally on steroids," Mr Richa notes.
MENA markets are leading digital trends globally, and the creative fraternity is constantly looking at ways to stay in pace with that. However, when it comes to creating solutions, there are very few examples that are good enough to win awards globally. "The regional industry should experiment more and be daring in its approach to the social conversation. The connected youth craves for it," advises Mr Mouzannar.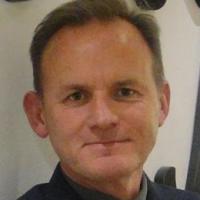 Seconding the point of view, Mr Shearer says, "This region is at the centre of the world when it comes to tech. We have the ability to innovate. We must encourage creatives to think big and do stuff that seems impossible."
According to the regional leaders, one of the major obstacles in this is the traditional media mindset that MENA is still to cross over. "Traditional media is mainstay for many both on the consumer and on the industry side, which is why it still takes centre stage. That being said, one could still say things in the mass media and find their own path in the more democratic media. This will enable us to be at par with the world as it quickly evolves. We have been trying to do this in our agencies in the whole Arab world for the past few years," Mr Mouzannar informs.
Challenging Mindsets
Raising an important point here, Mr Richa reminds that ideas and campaigns travel beyond the limitations of channels whether it is digital or traditional. "Many agencies, including ours, have been winning big in the digital space. Two prominent examples that were social by design are #GiveMomBackHerName and #NotaBugSplat and there are many more examples from other agencies," he asserts.
While he does caution that the challenge to be channel agnostic while ideating continues, he also points out that in today's world, not using digital to amplify an idea to its widest possible reach, and in the most effective way, is almost unthinkable.
The Directory Big Won ranking has reinforced UAE's drive to achieve creative excellence around the globe. While this will further solidify global brands' trust in developing work in Dubai, in many ways it has also upped the expectations from the agencies in region, and what they would do to stay ahead. And in that context, the 2017 race has only just begun.
This report was first published in the March print issue of the Arabian Marketer.