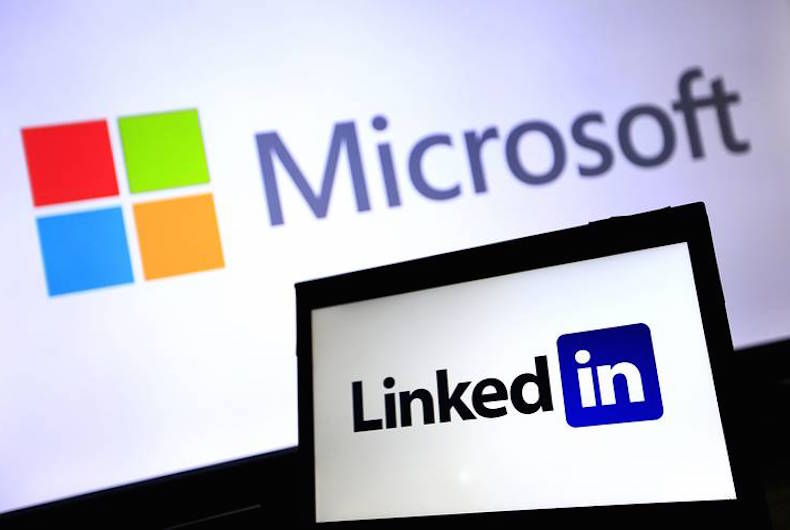 As news of Microsoft's USD 26.2 billion acquisition of LinkedIn lit up the Twittersphere and took most tech analysts by surprise, my first reaction was "how natural?"
At face value, Microsoft one of the world's largest tech companies acquiring the world's leading 'social' professional network does sound logical. However, Microsoft does not have a solid recent record on big acquisitions. It bought aQuantive (Atlas & co), Nokia, & Skype for a cumulative sum of USD 22 billion.
Skype is the only one of those three acquisitions that wasn't written off by the company. it also paid USD 2.5 billion for Mojang, the Swedish gaming software company behind the popular Minecraft game. Mojang remains one to watch with Microsoft making a big bet on its HoloLens virtual reality tech to take video gaming to a whole new level.
First generation tech companies like Microsoft need to invest in their future by constant product development and also by acquiring new products and talent. That way they ensure they stay relevant for next generation amid stiff competition from the likes of Amazon, Alphabet, Samsung, HP and Apple. It's about making the right bet to ensure future growth.
Hence LinkedIn is actually a smart bet, it's the only one of the top 10 global social networks that does not depend on advertising revenue as it's main source of income. In fact, it generates less than 20 percent of its revenues from marketing solutions, it's advertising business. It makes roughly the same amount of revenue from ad sales as it does from people like you and I signing up for it's premium membership and they don't come cheap.
So it's actually more bricks and mortar than most ad tech or social network out there and must have been attractive for Microsoft, a business that still makes 45 percent of its revenue from commercial licensing. Salesforce made a bid for the LinkedIn business and that would have also been a good acquisition but not on this scale.
I'm not going to speculate on if LinkedIn is worth USD 26.2 billion but it does seem like a whole lot of cash. It's not about the money. The acquisition at USD 196 per LinkedIn share based on 2016 share price looks high but as recently as 2015, LinkedIn was trading at USD 255.
Strategically, the acquisition makes sense on five levels.
Network: Welcome to the world's largest business network! Between Microsoft ambition to transform itself to a business services company and LinkedIn's 433 million professionals in addition to Microsoft 1.2 billion office users, there is a huge potential to bolster both networks and capitalize on business and corporate audience.
Microsoft get access to LinkedIn's solid B2B platform and can cross sell products to them. LinkedIn extends its network which although showing positive user growth would have surely plateaued at some point.
Technology: There are some obvious synergies, LinkedIn search capability could be improved with Bing search which is quietly a solid product. We could even see a full Skype business integration into the LinkedIn platform as LinkedIn's messaging capability is at best awkward. Connect to a business contact and then Skype conference. Integrating the LinkedIn network into office 365 and the MS Windows ecosystem is a no brainer but there are also other quirky opportunities like between PowerPoint and Slideshare (owned by LinkedIn),
Talent: Jeff Weiner, Satya Nadella and Reif Hoffman and that's just the leadership. In Jeff & team, Satya has the type of energetic and smart talent at the top of their game that will help jumpstart certain departments in Microsoft. LinkedIn get security, structure, even more scale and relative autonomy.
Advertising & Data: This deal is not about advertising at all. Microsoft's ad sales team is dismantled, display ads outsourced to AOL and programmatic to Appnexus.
LinkedIn's content platform is brilliant and the sponsored content ads a real winner but it still need a huge acceleration in the video advertising space and this might be where Microsoft comes in with product development. The press announcement highlighted an Intelligent News Feed across the new network presumably with Sponsored Updates the ad hero.
Across the new network (Hotmail, LinkedIn, Skype, Bizo, Lynda.com, MSN UK, Bing) Microsoft's access to data will make it Uber competitive in the programmatic advertising world and it might even consider a closed bidding system across platforms similar to Facebook's Ad Manager or Google's Adwords.
The Next Web & AI: There is a race between the top tech businesses to crack Artificial Intelligence & Machine Learning as a go-to-market consumer product. The current battle ground is the next generation of Digital Assistants, in Microsoft's case, it's PA Cortana. Imagine Cortana powered by the combined strength of Microsoft and LinkedIn's data available to business users through a discreet business HoloLens device. Scary!
Needless to say, it's going to be a fun ride and I don't expect massive changes immediately, they both have recent acquisitions they still need to digest and integrate like Bizo, Lynda.com and Mojang. They will also face a lot of questions about data privacy and a little backlash from privacy campaigners but the business opportunity is immense if well executed.