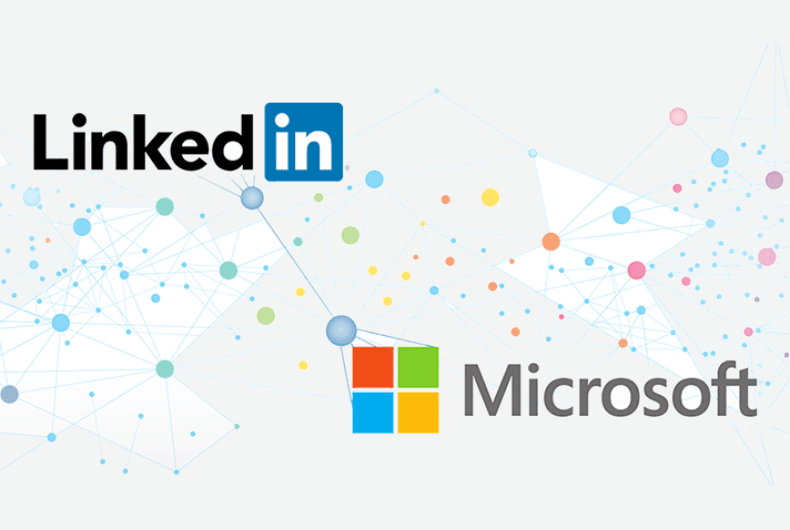 Ever since Microsoft has announced its USD 26.2 billion acquisition of LinkedIn, the reactions have varied from surprise to making sense of the move. Many see it as Microsoft's commitment towards its enterprise business. In the Middle East and North Africa (MENA) region, both players hold a place of prominence, and the move eventually is expected to further bolster their presence. More importantly, it has implications for users and marketers as well.
Given that it is the only social networking option for professionals, LinkedIn has a strong user base that it has built on in the last four years growing its user numbers to 17 million in 2015. For Microsoft, MENA has been a key market highlighted further in the company's recent initiatives including a visit from CEO Satya Nadella in January 2016, when he met with senior leaders in Dubai including the ruler Sheikh Mohammad bin Rashid Al Maktoum, UAE's Vice President and Prime Minister. Needless to say both companies expect the move to grow their presence in all markets including MENA.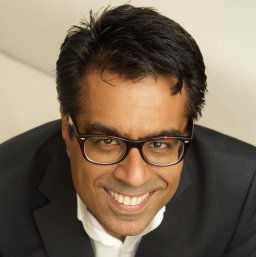 This Means Business
The apparent synergy between the two businesses is on the corporate and enterprise side. "Microsoft has said that corporate social is important to it but so far its statements have been vague. For instance, there could be numerous applications of what Satya Nadella means by 'Corporate Social Combined with Cloud'. This acquisition may allow Microsoft to get better share of attention in the corporate sector but it is still a wait-and-watch," said Asad ur Rehman, Director – Media, Unilever MENA, reminding Microsoft's Yammer buy that has to still show results.
The LinkedIn acquisition will be Microsoft's biggest foray into social and will give it access to one of the biggest repositories of working professionals and enormous amount of business-to-business (B2B) content from the recently acquired Lynda. Elaborating on this, Nadim Samara, Managing Director, OMD Middle East & Lower Gulf said, "Together, the two will allow Microsoft to build more diversified services integrated into its enterprise solutions, most notably MS Office. LinkedIn can also be used as a platform to cross-sell products and services. In short, MS can now leverage the world's largest social business both in terms of platform and data base."
On the face of it, the move clearly makes sense for Microsoft's enterprise and corporate business ambition. LinkedIn had acquired Lynda last year to access business training content and will now have different avenues to stream content. There's immense opportunity to integrate LinkedIn in Microsoft's enterprise products including Microsoft project management. The acquisition also enables Microsoft to access the businesses on LinkedIn for its growing business-based systems. Social media experts state that collaboration beyond cross promoting may well in the works for the two platforms.
Benefits For Marketers?
As a marketer, Mr Rehman is still cautious on what the move means for marketers.
However, agencies are excited about the possibilities. Mr Samara believes that marketers will see greater engagement within the business world with this move. "This will enable advertisers to look at Microsoft as a single holistic solution across the full spectrum of products and services. We may be able to even move towards a more seamless trade of services and human capital across geographies, sectors, and disciplines," he said.
"Microsoft has a lot of data vaults including personal and business data. Clubbing LinkedIn's data with Microsoft will allow better targeting and increase reach," added Raed Hakim, Head of Digital Delivery, Leo Burnett Dubai.
Growing Together
The combined strength of the two platforms will benefit the region in similar ways that it will benefit most other markets, through the improvement and evolution of the product itself. For Microsoft, this will be a much required move in the social media space, which it has been missing out on. "Social is becoming the currency of engagement in today's fast-moving landscape. This is Microsoft's first big venture into the social space and will definitely help it expand its market share," observed Mr Samara, adding, "However it remains to be seen how it will be able to blur the lines between a professional network and a social platform. Based on the statements we've read so far, it will allow for smart experiences thanks to richer data on individuals which will improve their service targeting and offering."
For some industry leaders, LinkedIn has immense scope for improvement. "I would love to see Microsoft offer LinkedIn advice on user experience. It seems to have become a pretty busy place, at least for me," said Mr Rehman.
Zoe Cairns, Founder of ZC Social Media, pointed out that the customer relationship management (CRM) part of LinkedIn has immense potential, and if Microsoft's learnings will help integrate with a CRM in order for LinkedIn to go to the next level.
This move gives LinkedIn an opportunity to grow, especially in light of its dropping stock price. LinkedIn will retain its brand image and DNA and will benefit from the deployment of technology, which comes at a time where they are struggling with software capabilities. Microsoft will bring in expertise in software building and infrastructure, and most importantly user experience. It will be steered away from being desktop-driven to becoming a more mobile-driven platform.
Throwing a word of caution, Mr Hakim commented, "Judging by Microsoft's previous acquisitions, I would be pessimistic about the future of LinkedIn."
A Big Deal
Some of Microsoft's recent acquisitions have in fact not panned out as the company would have expected. Since 2007, Microsoft has invested approximately USD 29.3 billion dollars in acquiring companies such as Nokia, Skype, Yammer, Mojang, Swiftkey and others. It has had successes like Skype, and had to also write off some of these businesses. But the tech giant continues, and this time a single bet has cost it USD 26.2 billion – a figure that not all are convinced about.
Mr Rehman cited the example of Facebook acquiring Instagram for USD 1 billion to state that the deal size was relatively high. A point seconded by Ms Cairns.
"At the face value, the price per user is average compared to other acquisitions in the same space, however when calculated against the active ones only, it would be an expensive buy. Nevertheless, the potential is yet to be seen, and it is hard to put a price on potential," remarked Mr Samara.
Irrespective of how the two companies will collaborate, it is clear that they will work on putting users and marketers first in their endeavors, making this deal an interesting to watch out.