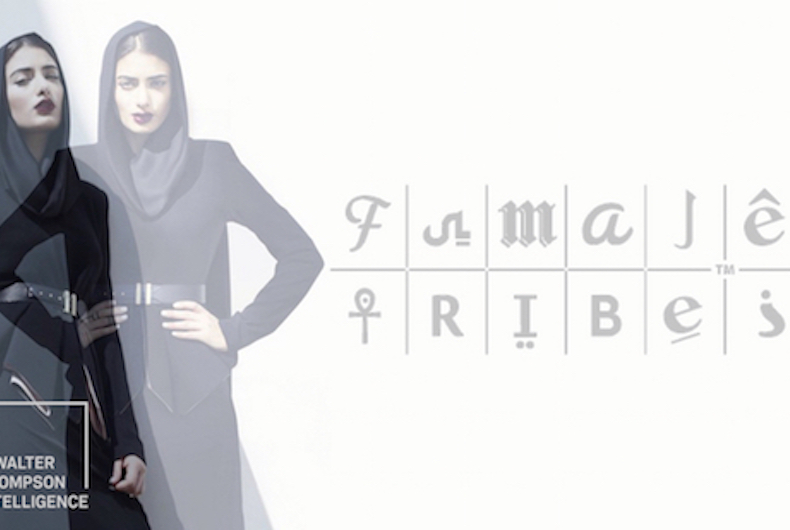 There's an entirely new language around femininity that successful marketers will be using as a result of J. Walter Thompson Intelligence's proprietary women's insight study, Female Tribes, for the Middle East and North Africa (MENA) region. The study unveils an empowered Middle Eastern female audience, that is totally changing the conversation about what it means to be a woman in these markets. With unprecedented detail, the research kills long held stereotypes, and for the first time ever opens up an array of multi-faceted characteristics that define 15 new attitudinal profiles for women, or Female Tribes.
Collectively, the statistics and insights define the surprisingly untapped value women bring to the economy as wealth creators, leaders, influencers and protectors – in other words, their Female Capital. Key insight statistics that speak volumes include:
# 73 percent believe they are more ambitious than their spouses or significant others
# 77 percent feel that women should have a louder voice when it comes to cultural influence
# 84 percent think femininity is a strength not a weakness
# 79 percent think that starting or running their own business is important in their lives right now
# 82 percent would like to see more and hear more about women in science and engineering
# 65 percent are excited about the prospects of a female president or head of government in their country
Meet four of the 15 Tribes writing this new language of femininity, demonstrating how Arab women are walking the talk and paving the way for real progress:
Super Athlete: A pioneering tier of female super athletes challenging performance standards, and trailblazing for Arab women in sport. Talking about being fit as opposed to being thin, they are influencing a new narrative which will have profound social impact as an outlet for reform.
Modest Matriarchs: Older Arab women who have found their calling beyond the confines of the home. Whilst family remains at the heart of their purpose these once powerless and voiceless women are marrying passion with goodwill and determination, to take on a more assertive role in their societies.
Donna Drapers: In the Middle East's male dominated work places, women are increasingly asserting their influence as boardroom magnates, and even conquering the world of startups, with 'feminine' qualities, skills and values that are powering businesses forward.
Arab Alphas: Young, educated and fearless, Alphas are breaking social and cultural barriers and pioneering landscapes once only a privilege of Arab men, changing the conversation around femininity and "un-tabooing" womanhood.
"The world, its economy and the cradles of business can no longer afford to neglect the needs of Arab women – siphoning them off into one statistical column rather than recognizing their idiosyncrasies and nuances. If we look at this from a macro perspective; recognizing that women's economic power is continuing to grow around the world, and coupling it with the data that confirms the Muslim segment is the fastest growing economic segment globally, then it's a slam dunk strategy to be working on eyeing the Arab woman as a consumer with enormous potential for brands in the future," said Mennah Ibrahim, MEA Director, J. Walter Thompson Intelligence.
Female Tribes in the MENA region is the result of more than four years' desk research, drawing on secondary research sources together with new proprietary research commissioned in 2016 across Saudi Arabia, Egypt and Lebanon. It is a living study drawn from the Arab Women's Index.