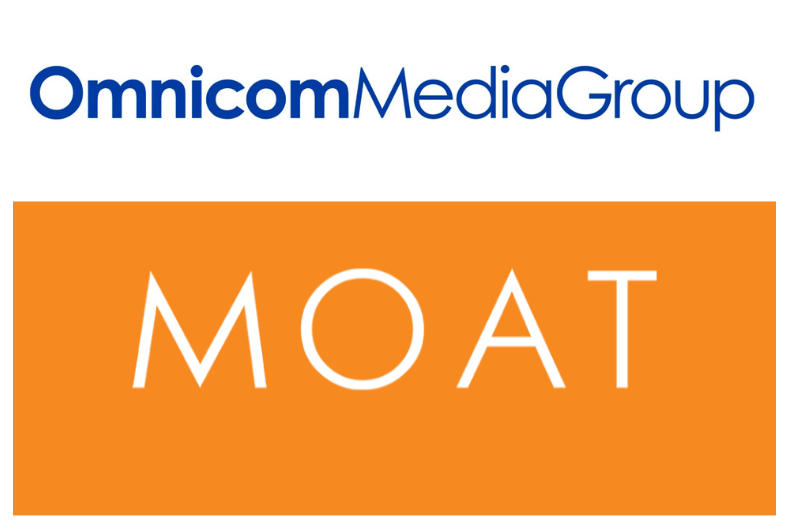 In order to bring in higher levels of measurability for its clients' digital activities and enhance marketing performance, Omnicom Media Group (OMG) is extending its international partnership with digital analytics company Moat to the Middle East. The decision is the latest move by OMG MENA to provide greater transparency around where digital ads are served and into their performance. OMG and Moat have been collaborating since 2014.
Moat became the first analytics company to be accredited by the Media Rating Council (MRC) for both desktop display and video viewability in 2014. Utilizing over a hundred different attention signals in real time, Moat's metrics are platform-agnostic and capture in-view impression measurement, exposure time, as well as interaction and Audibility and Viewability On Completion (AVOC) metrics, among others. This level of reporting is used to optimize the effectiveness of brand advertising on a campaign, creative, domain or impression level.
In a related move, OMG MENA has also teamed up with several key media owners in the region to improve the necessary infrastructure and processes for more robust digital measurement.
"This value of extending the partnership with Moat was obvious to us from the beginning. Its benefits extend to all parties within the industry, as it allows us to better understand all the measured parameters and deliver a tangibly stronger performance. This alliance helps us move into a new era of measurement, ensuring that publishers and media partners are well-aware of our commitment towards the brands and businesses our agencies represent. This is the latest step we've taken to enhance our clients' marketing and business performance further," said Dimitri Metaxas, Regional Executive Director, Specialist Companies, Omnicom Media Group MENA.
"The percentage of the population in the Middle East and North Africa that uses the internet is projected to grow by almost 20 percent from 2015 to 2020, according to eMarketer. As marketers engage this growing audience, transparency into their campaign performance is critical. We are thrilled to continue our work with Omnicom Media Group and offer their clients the same insight into viewability and attention analytics across markets. We commend their commitment to improving viewability, their clients' performance and the industry," commented Jonah Goodhart, CEO & Co-Founder, Moat.