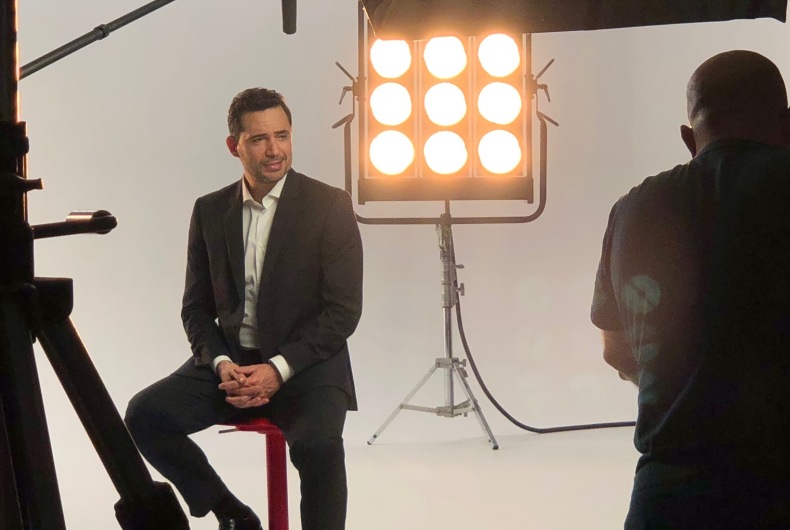 OSN has partnered with Arabic actor, Dhafer L'Abidine, who will be the face of OSN's new marketing campaign, reinforcing the power of stories.
The new campaign, centered around a family, focuses on how 'stories bring us together' through entertainment. Planned as a 360-degree initiative, the campaign will showcase the art of storytelling across print, online, in-mall, broadcast and outdoor.
"In a region where the art of storytelling is woven into the very fabric of society, it is a privilege for OSN to continue to entertain diverse audiences across a varied landscape that is united by tradition and language," said Steve MacDiarmid, Chief Customer Officer, OSN.
"Dhafer is an international star with regional heritage, and a deep connection to storytelling – characteristics that are synonymous with OSN. Through the versatility of our offerings, achieved by strong partnerships with some of the world's leading studios, OSN has been bringing some of the biggest, most unmissable and exclusive stories to life in the region, and we look forward to continuing to do this for generations to come," he added.
Before his breakthrough in the Arab world, Mr L'Abidine was seen in international film productions such as Children of Men, Centurion, Black Forest, Rise of the Footsoldier and the upcoming film A Hologram for the King, directed by Tom Twyker and starring Tom Hanks.
Regionally, she has starred in the TV series Taht Al Saytara, for which he won Best Actor in an Egyptian Drama, also winning critical acclaim for his performances in Farq Tawqeet, Neran Sadeqa, Vertigo and Zakerat Al Jassed.