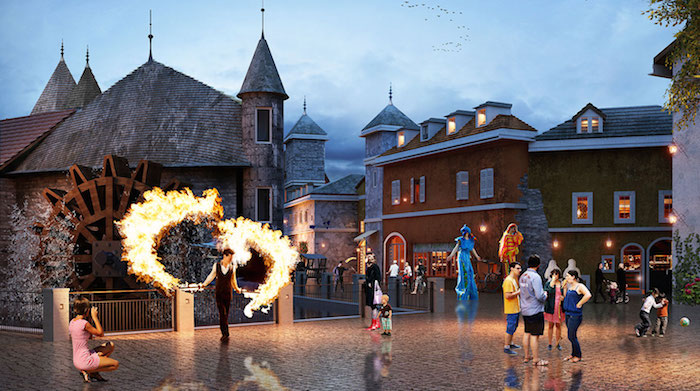 Dubai Parks and Resorts has taken on board PHD to manage its domestic and international media activities. The multi-themed park resort will begin communicating with UAE residents as well as tourists from the GCC, UK, Germany, Russia, India and China, ahead of its grand opening in October 2016. Its first year target is 6.7 million ticketed visits.
The assignment, which involves the strategy, planning and buying for all offline media channels, covers both the Dubai Parks and Resorts brand as well as its three theme parks, motion gate Dubai, Bollywood Parks Dubai and LEGOLAND Dubai. PHD will also work on the LEGOLAND water park, the Lapita Hotel and Riverland Dubai, a centrally located 220,000-square-foot district that will host various retail, dining and entertainment outlets.
"We were particularly impressed with PHD's approach for our brands as well as the tools and systems they have to set their strategies. We also found there was a great chemistry between us and the PHD team. We truly got the sense that they are people who understand our business as well as we do and we felt comfortable entrusting our brands to them. We're really excited about the great work we'll accomplish together," commented Vinit Dinesh Shah, Chief Destination Management Officer, Dubai Parks and Resorts.
"The sheer scale of this impressive project as well as the diversity of markets in which we will be working makes this an incredibly exciting brief for us. We're literally contributing to building the future of Dubai as it is a landmark development that will further strengthen the city's position on the world map. We can't underestimate its significance for both international visitors and residents. They have huge ambitions and we're ready with boundless energy in order to make sure Dubai Parks and Resorts grows to reach its full potential," shared Elda Choucair, Managing Director, PHD UAE.
The appointment is effective immediately.