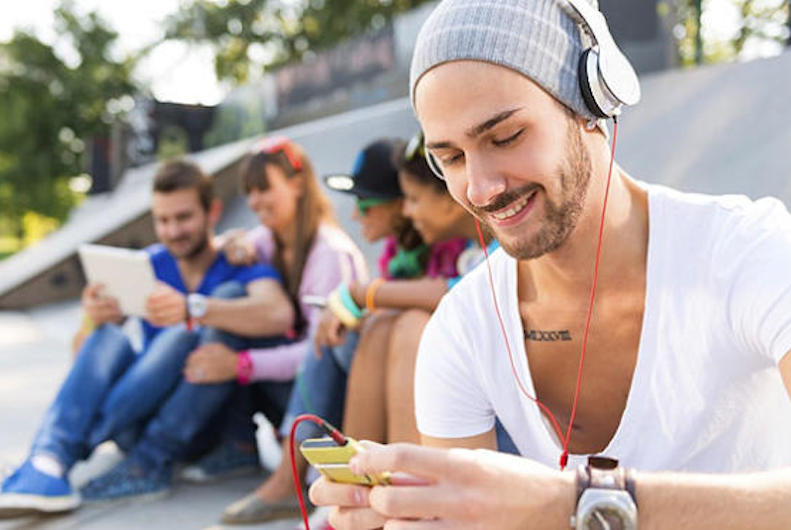 Even as podcasts are becoming popular with substantial demand from the general audiences, they are not "posing a major challenge to radio" as a popular medium as claimed by many in the electronic media, said a senior official of Arabian Radio Network (ARN).
Mahmoud Al Rasheed, General Manager, Arabian Radio Network (ARN), reminds that as many as 93 percent of residents in the UAE listen to radio channels for news and entertainment, according to a Nielsen study commissioned by Deloitte. ARN itself has 4.3 million listeners, out of this 93 percent, he added.
Radio, as a popular medium, will never die as it will be the only means of communication during crises and there are issues of security, he said.
Speaking at the recently concluded Arab Media Forum 2019, Mr Al Rasheed was countering a comment by Abdulrahman Abumalih, Founder of Thmanyah, who said radio will cease to exist as podcast is gaining popularity at the cost of radio. "Radio is old technology and they have to adopt new technology, or they will die. People want to listen to audio content whenever they want. See how Netflix is replacing TV; YouTube is also doing the same thing," Mr Abumalih said.
Mr Al Rasheed said podcast is not going to replace radio but is complementary to it. The reality is that podcasting is only a small version of broadcast as a digital platform. He explained, "In fact, since starting the service 10 years ago, we at ARN (Dubai Eye) have completed a total of 50,000 podcasts today (March 28). Traditional media, whether it is audio or video, have minimum benchmarks and have intellectual property and copyright protection, whereas podcasting is not necessarily authentic. Studies have found that demand for investing in the podcast business is not that high."
Radio as a medium has immense influence over society. Radio channels have brought people of different nationalities together by highlighting our culture.
Mr Abumalih agreed with Mr Al Rasheed that podcasting and radio can complement each other as podcast players can produce content to publish on radio. There is a gradual transformation on the podcast front as new technologies facilitate the production of content for podcasting. The session was moderated by Hiba Haidari, Anchor, MBC.