Ramadan 2023. It's time for brands to make meaningful connections in these inflationary times. Key learnings from Kantar
Ramadan 2023 presents an opportunity for a magnificent reset, inviting us to return to the core spirit of the holy month, albeit with a touch of prudence. Ramadan 2022 was about revival from Covid, where consumer decisions were exercised with a lot of scrutiny and heightened relevance. Despite a return to normalcy post the pandemic, this year's Ramadan is faced with the challenge of inflationary pressures, making Ramadan 2023 set to be different yet again.
As prices continue to rise and inflationary pressures mount, consumers are opting for more relevant and essential purchases, exercising greater prudence in their choices. Similarly, marketers are feeling the heat to justify their media investments and seek robust measurement solutions to understand the effectiveness and efficiency of their overall marketing and media mix.
In these times of careful choices, brands need to build their meaningful connections more than ever to stay relevant and to be considered over others. Marketers need to think about how they can maintain confidence in the brand, and why it is worth more than the competition. With wallets pinched, many consumers will also either stop buying certain brands or trade down, so now more than ever, reminding people that your brand is still the best solution to their needs will be key.
Learnings from Kantar suggest that even in trying times, consumers do not necessarily look to reduce costs in all aspects of their lifestyle and often prioritise purchases, with meaningful and different brands ultimately prevailing.
To our help our clients, we have extensively analysed brand and media strategies that work during inflationary times. Here are some key insights that can serve as a guiding principle to maximise your brand, media, and ROI decisions.
Prioritise brand building and continue with the necessary marketing investment on your brand
Undoubtedly, Ramadan is a key period for both brands and consumers. There is heightened consumption and purchase across categories, media consumption increases and audiences are more attuned to advertising. In the Middle East, Ramadan presents significant opportunities for your brand to build deeper, more meaningful connections with your consumers. Given the pressures to justify investments, marketers are questioned on the need to spend on advertising. Kantar's learnings highlight the importance of exercising caution when considering reductions in marketing efforts. Positively influencing consumer decision-making, and finding new shoppers are constants – inflation or not.
It is also critical to avoid short-sighted decisions. Aggressively cutting down on brand building efforts may have a long-term impact on your brand equity and evidence suggests building that back takes much higher investments and can take much longer.
Optimise – get the right media mix
The media landscape in the Middle East has transformed over recent years with shifts from a focus on TV to an emergence of numerous multi-media platforms. More specifically, consumer engagement with various digital video platforms has steadily increased, challenging advertisers' long-standing perception of TV as the sole driver of long-term outcomes and digital for short-term gains. Nowadays, consumers' multi-screening habits suggest digital is no longer an add-on media over TV, instead with its high reach, immersive and engaging platforms, digital is mainstream, efficiently creating both short- and long-term impact, making it important for brands and marketers to fine-tune their media planning and optimise investments to maximise campaign ROI. Digital platforms are highly efficient in driving both reach and impact. Digital widens TV's reach, adding 19% newer audiences, and more specifically, among light TV viewers, digital's incremental reach is even higher at 27%.
Kantar global learnings suggest 34% of overall campaign impact comes from cross-platform synergies. In contrast, campaigns in the Middle East are even more reliant, with 50% of impact being driven by platform synergies, thus making it imperative to understand the role that each media plays for your campaign.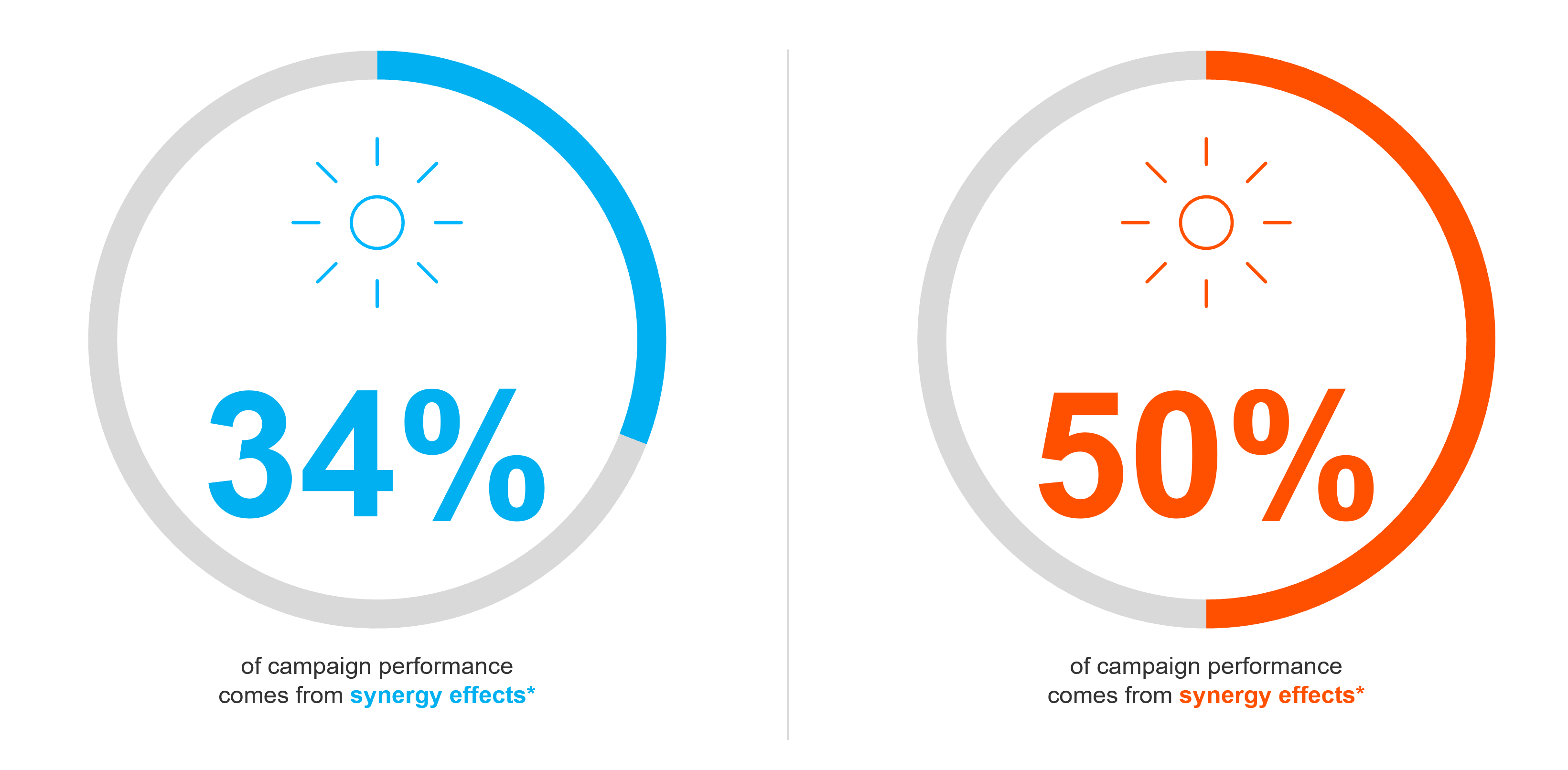 While TV continues to be a prominent media platform during Ramadan, key digital platforms in the region – both long-form, short-form videos and social platforms, the likes of like TikTok, YouTube, Snap and Meta, complement TV very well by driving strong incremental impact over solus TV.
Build strong consumer connections with meaningful creatives
High-quality creative content represents half of the recipe for success, with media comprising the other half. Ramadan ads have traditionally celebrated the spirit of Ramadan, emphasising charity, family togetherness, helping others and doing good. In recent times, we have witnessed brands taking this spirit to a whole new level, exploring novel and meaningful ways to connect with audiences beyond the obvious.
Almarai, the biggest food and dairy brand in the region, chose to highlight the importance of controlling food wastage during Ramadan, a highly relevant and relatable context that fostered an emotional connection with consumers, especially in times of prudence.
Another brand that took a unique creative approach last year was LEGO, with their campaign #RamadanThroughChildrensEyes, encouraging families to come together for quality time and view the world around them through a fresh lens, essentially seeing Ramadan through children's eyes. The campaign celebrates children's creativity while emphasising the importance of inclusive play, declaring that LEGO play is for everyone, regardless of race, gender, language, or challenges they may face.
While the media landscape continues to evolve around us, it also opens up more and more opportunities to connect, more creatives to experiment with and more formats to engage with. Ramadan offers a unique opportunity for brands to leverage these differences and build deeper connections with the consumers. As always, staying ahead of the curve is important to serve your audiences during this special time of year.