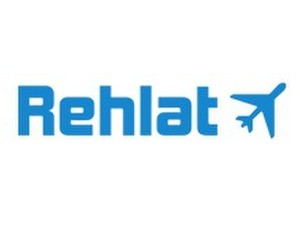 Rehlat, a Middle East online travel agency, has hired Brazen to manage its PR in 2017. Brazen will run a fully fledged press office and has been tasked with taking on all the company's media relations for the UAE, KSA and Kuwait.
Rehlat, which means 'travel' in Arabic, is among the fastest growing travel companies in the Middle East. It is a team of experienced and passionate travelers who understand travel and ecommerce and are committed to making online travel a better experience for all Middle East consumers.
"Our aim is to offer the very best travel services that the Middle East has to offer. We always ensure that we are as localized as possible, which is why our website and our customer support are in both English and Arabic and we have secure localized payment options to make sure customers get a personalized and safe experience at good value prices. We needed a PR partner who would not only understand the brand but who would also build that brand fame," said Rehlat's Founder, Bader Al-Bader.
"We are really excited to be working with Rehlat. We love that the company is dedicated to improving the online travel experience for everyone in the Middle East and believe they are the perfect fit for anyone looking for a quality and hassle free experience," added Louise Jacobson, Managing Partner at Brazen.