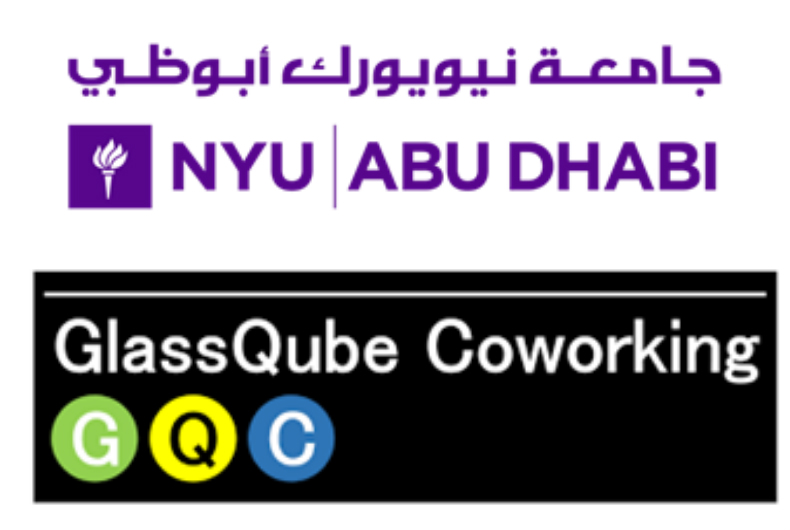 GlassQube Coworking and New York University Abu Dhabi (NYUAD) have formed a partnership aimed at developing the startup ecosystem and SMEs (small & medium enterprise) in Abu Dhabi. This move follows the 2016 launch of GlassQube Coworking, an initiative that offers a range of work spaces to suit the needs of local SMEs and startups seeking coworking space, private offices, meeting rooms and event space.
The partnership provides a framework for GlassQube and NYUAD, through its startAD entrepreneurship platform, to share resources, expertise and knowledge to build and introduce shared initiatives that strategically support the development and growth of the SME and startup ecosystem in Abu Dhabi.
This agreement aims to be an important step towards building strategic partnerships across the community to cultivate local entrepreneurship and promote technology development and innovation. GlassQube will provide expertise and support on matters of small business formation, operations and strategy and professional networking to members of the NYUAD and startAD community. NYUAD, through the startAD entrepreneurship platform, aims to offer GlassQube members access to entrepreneurship training and skills development during the early stages of company growth.
NYUAD and GlassQube will also collaborate on supporting activities and will jointly promote related programs and initiatives through their respective channels and digital platforms.
"GlassQube Coworking looks forward to an exciting and productive collaboration with NYU and the startAD program. This partnership is aligned with our continued effort to grow the entrepreneurial ecosystem and diversify the domestic economy. We are fully dedicated to support all of our partners who share this vision with us," said Bernard Lee, Co-Founder and CEO of GlassQube Coworking.
NYU Abu Dhabi Vice Provost for Entrepreneurship and Innovation and Managing Director of startAD Ramesh Jagannathan said, "NYUAD, through startAD is committed to developing a globally competitive, innovation and entrepreneurship ecosystem in Abu Dhabi as part of the UAE's transformation into the new 21st century entrepreneurial economy. In this context, we are thrilled to join hands with local partner GlassQube Coworking to help foster the SME and startup ecosystem by providing above all a sense of community, in addition to education, networking and work space for budding entrepreneurs."
NYUAD and GlassQube have already been partnering and supporting one another in recent months on several initiatives including an intro to coding program, legal clinic and NYUAD sponsored the Startup Weekend Abu Dhabi which was held and organized by GlassQube coworking in December 2016.