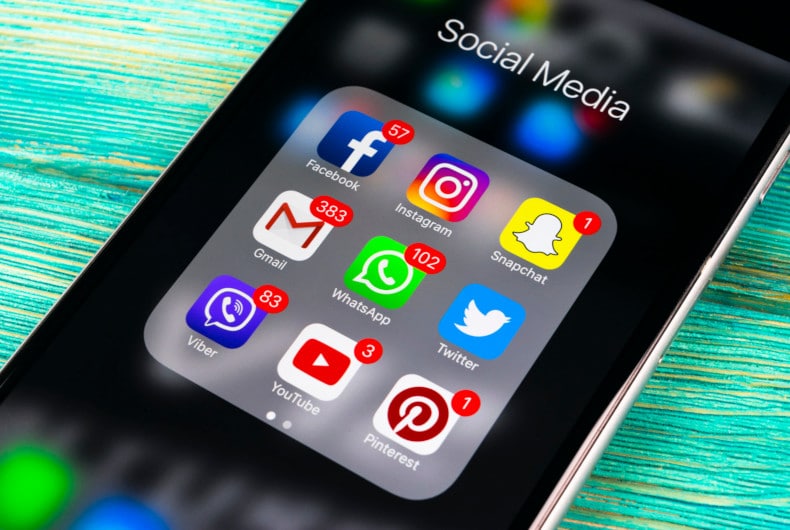 Barely a week went by in 2018 without news of a social media update, announcement and security breach. While keeping on top of them seemed an impossible task at times, each development came with a chance to update and improve social strategies. Taking these learnings into consideration will provide the best chance of success in the year ahead.
#1. Instagram's Steps Towards Ecommerce
When Instagram introduced shoppable tags to their platform in 2017, it was one of their most eagerly anticipated updates ever. Why? Because it gave retailers a chance to bypass the arduous 'link in bio' prompt and instantly show their followers extra information about the product. A tap of a tag revealed the price, another tap redirected to the ecommerce page, streamlining the path to purchase for the first time.
This was Instagram's first step towards so-called 'social commerce' and in 2018, the platform proved it had future strides planned. Shoppable tags were eventually extended to Instagram Stories, which have been soaring in popularity. There is also talk of an in-app payment option, which is due to launch later this year. There is huge potential here as brands can trigger a seamless sale, the moment a user is inspired.
As Instagram becomes an irresistible opportunity for return on investment (ROI), marketers will be doubling their efforts to make best use of these updates. We can expect budgets and focus on Instagram strategy to increase with results that can be more easily quantified.
#2. Influencers Convert To Business Accounts
As the influencer marketing industry matures, demands for professionalism and results are naturally increasing. Instagram business accounts kill two birds with one stone and influencers converted to them in huge numbers in 2018.
It's an easy in-app switch and the the benefits are mutual for content creators and clients alike. For the influencer, business accounts provide deeper insights on their audience so they can deliver better content at times they know it will be best received. Clients who work with business account-holding influencers receive more comprehensive data about how a campaign actually performed.
This professional approach is a welcome step towards a more transparent and measurable influencer marketing practice. We believe it's the way forward, which is why Vamp will only brief influencers with business accounts in 2019.
#3. Improved AI Communication
While we've all experienced a less than satisfactory chatbot experience in recent years, the technology is steadily improving and we can except to see more slick — and frequent — interactions in 2019. In fact, 80 percent of businesses are planning to deploy some type of chatbot by 2020.
For social media marketing, they can provide a response to customer queries and assist with service. Thanks to the instant nature of social, consumers have come to expect fast and direct interactions with brands, which can demand a lot of resource. Improved chatbots fill this gap, bringing a human element to conversations, freeing staff up to tackle other tasks.
It can also assist with elusive marketing attribution, providing insight on the customer journey to identify when a customer comes to a company's site and leaves without converting.
#4. Nano Influencers Provide Deeper Connection
On hearing the word 'influencer', most people will think of the Huda Kattans of the world, but another important group of content creators emerged in 2018, nano influencers.
Characterized as having the smallest following of all the influencers, even micro, they are likely to have more niche interests or local relevance. But what they lack in followers, they make up for in engagement. That could be because followers already know or have a relationship with that person, because their lack of profile makes them feel relatable, or because the influencer still finds their following a manageable size to respond to.
Marketers are interested in nano influencers because they know that this engagement is key to building connection and trust in brand partnerships. With this focus on content and connection over follower counts, we're seeing a real shift whereby relevance is replacing reach as the most importance aspect in effective influencer marketing.
#5. Closer Communication, Expectation Of Transparency From Brands
In the same way social has created an expectation for immediate customer service, it has fostered an expectation for transparency. Stories and live videos bring consumers closer to the brand and can offer a 'behind the scenes' look. With this shift from the faceless and unobtainable to the human and instantly contactable, comes new expectations. According to a report from Sprout Social, 81 percent of people believe businesses have a responsibility to be transparent when posting on social media. That's higher than the standards they set for politicians and friends and family.
At the same time, consumers are growing more skeptical than ever. After all, 2018 was the year of data breaches and 'fake news'. Brands much use this close connection with their customers on social to foster trust and transparency to succeed in their 2019 marketing strategies.
#6. Quality Content Will Keep You Discoverable In Instagram Algorithm
In June, Instagram lifted the lid on how its algorithm works. It revealed that interest, recency and relationship were the factors that decided where content would rank in a users feed. That meant content it thought you would care about or interact with, based on your previous activity including engagement and dwell time, would rank higher and be more discoverable in your feed.
Brands who had a built a constant rapport with their followers, either through strong content or frequent interactions, were best placed to benefit. The algorithm knew that users liked to see content from the brand and so it remained discoverable.
In an increasingly over-saturated market, competition for customers attention will only increase in 2019. Brands will need to work even harder to reach their audience in the feed. To maintain their place in front of the eyes of their customers, constant, high quality content will prove much more effective than one off campaigns.