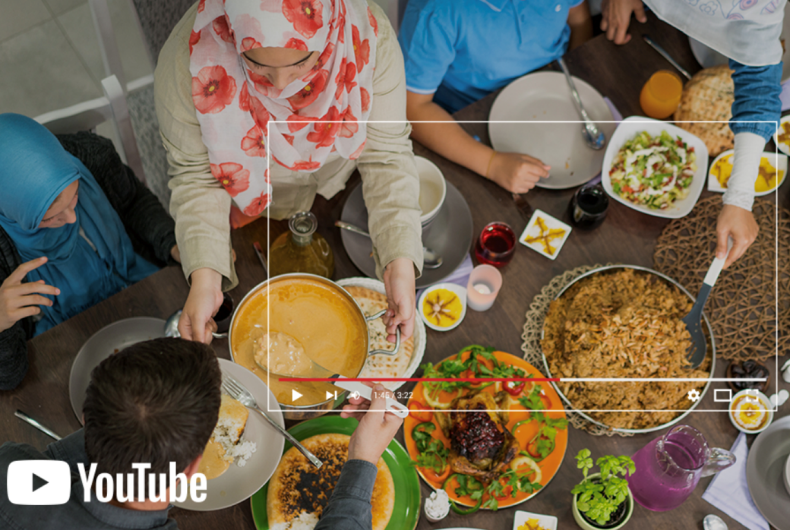 During Ramadan, the busiest ad season of the year, standout content that truly engages audience has the power to drive decisions for the rest of the year. The clutter on TV during Ramadan is twice the norm with ad breaks increasing up to 50 percent, making the advertising message a lot less likely to be noticed or leave any impression on target audiences.
As Ramadan begins, we deep dive into strategies and quick wins for a campaign.
Craft Story For Impact
Connecting with friends and family is a core part of Ramadan, giving this holy month a strong social component. With shorter working hours and more free time, there's more room to spend time online. This leads to a shift in online habits. Here is a list of five tips to quickly consider and adapt when executing your next campaign:
1.Don't say it in one story: Use the storytelling approach and connect with your audience using multi-story series rather than using the 1 same content throughout Ramadan. With webseries or multi-part stories, people actually get hooked and start engaging more with each video posted.
2. Your brand shouldn't come first: People in Ramadan share values of giving. They are waiting for brands to showcase their values and represent them in engaging stories.
3. Base your strategy on reliable consumer insights: Use the insights as core to drive your creative strategy and narrative.
4. Bring community values upfront: Content should address real user needs, true passions and relevant real-life issues – be authentic to your audience.
5. The powerful voice of un-celebrities: Using celebrities does not necessarily bring additional value in terms of engagement. According to research, brands who usually didn't use celebrities in their ads were much more engaging than brands that did.
Deliver Accurate Information
Online search has become an essential part of people's daily lives in the UAE. According to a research by Ipsos, one in three searches in the UAE are about locations of local businesses; 95 percent of mobile users first turn to Google search (and 88% on Google Maps) for information regarding their purchase. Businesses from all sectors can update their information on Google My Business and list any special offers and promotions during Ramadan for free. This in addition to setting-up Ramadan's special hours for any business operation; a restaurant can update its opening hours to include Suhoor and Iftar meals.
Measure, Measure & Optimize
Ensuring campaigns are properly optimized is the bedrock of success, however some optimization techniques become more important during Ramadan. Audiences watch more videos in longer formats with a 60 percent YOY growth. Audiences spend longer periods of time on mobile. As Ramadan winds down and Eid al-Fitr approaches, the most successful digital marketing formats are mastheads and engagement ads to celebrate Eid, and search ads aimed at consumers looking for gifts. In particular, Google data shows a peak in search interest in perfume and celebratory clothes for the holiday – a clear reflection of consumer needs during the festive period. Let's also not forget the Eid opportunities after Ramadan, with searches for air travel and hotels increasing by 20-25 percent. One of the essential keys to success is the continuity of measuring campaign's performance. On YouTube, there is a clear way to measure success using the wave framework in which analyzes watchtime, audability, viewability and engagement.

Watchtime: Video platforms must first reach a sizeable audience that consistently spends a significant amount of time consuming video. YouTube viewership rises during Ramadan, whereas TV experiences an overall drop.
Audibility: Videos work through a combination of sound and motion. Without audio, much of the message and emotional impact will be lost. 95 percent of YouTube video ads are audible.
Viewability: Video ads cannot work if they are not actually viewed; at best, video ads that are not viewable are reduced to unintentional radio ads. YouTube ads exceed industry averages for viewability of digital videos.
Engagement: To deliver impact, videos must reach users at a moment when they are paying attention with a message that is relevant to them. Users value the flexibility and convenience of YouTube over the rigidity of TV.
Ramadan Kareem!