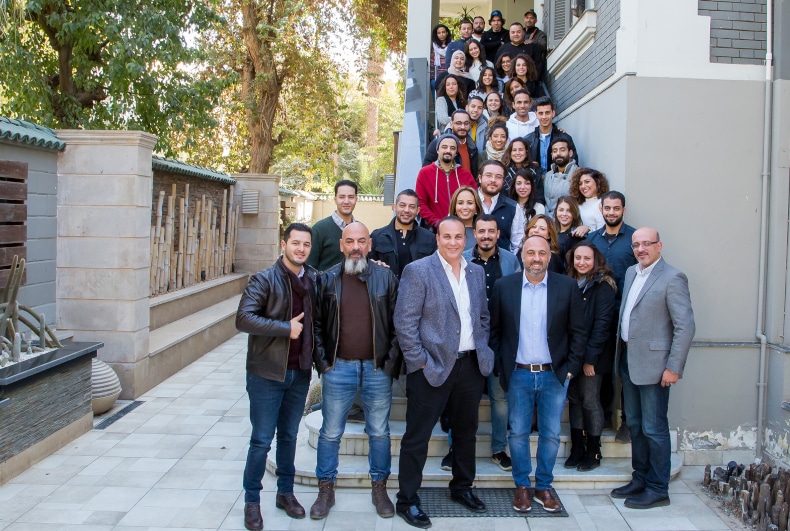 TBWA\Raad is taking the partnership route to expand its footprint in the North Africa region. The Omnicom agency and AB Group have formed a joined venture, establishing presence in Egypt.
The new formed agency, AB\TBWA\Egypt, aims for integrated vision and disruptive thinking. It will focus on anticipating future trends and defining strategic platforms that help achieve business objectives for its client portfolio.
The move comes at a strategic time for TBWA\Raad, that had closed 2018 as one of the its best years in new business wins, organic growth and awards won. The expansion to North Africa will allow the agency to build on the momentum it has created.
"We are enthusiastic about our new venture and look forward to disrupting the Egyptian market with our new partners. The AB Group shares our integrated vision and offers strong capabilities in the disciplines needed to influence a demanding consumer in an evolving market," said Reda Raad, Group CEO, TBWA\Raad.
AB Group specializes in diverse areas and straddles multiple disciplines, including advertising, media, events and activations, TV content, branding and digital marketing. Established in 2015, the agency works for clients such as Allianz, Al Mansour Holding, BLOM Bank, ElAraby Group, Energizer, EVA Cosmetics, GIZ (German competent service provider), Gulf Building and Construction, Insurance Federation of Egypt, Nestle and Talaat Mostafa Group.
"A partnership with TBWA\Raad is extremely compelling for us. We both share the same set of values and work for the same objective of achieving the most effective business results for our clients. Their disruption model offers an ideal methodology to create ground-breaking and exceptional work. We are impressed by their creative strengths and data-driven approach that will help us address the communications challenges of our clients in Egypt," added Ahmed Badie, CEO of AB Group.
TBWA\Raad now counts 10 offices in the region including the UAE, Lebanon, Jordan, Kuwait, Qatar, Saudi Arabia, Algeria, Tunisia, Morocco and Egypt.