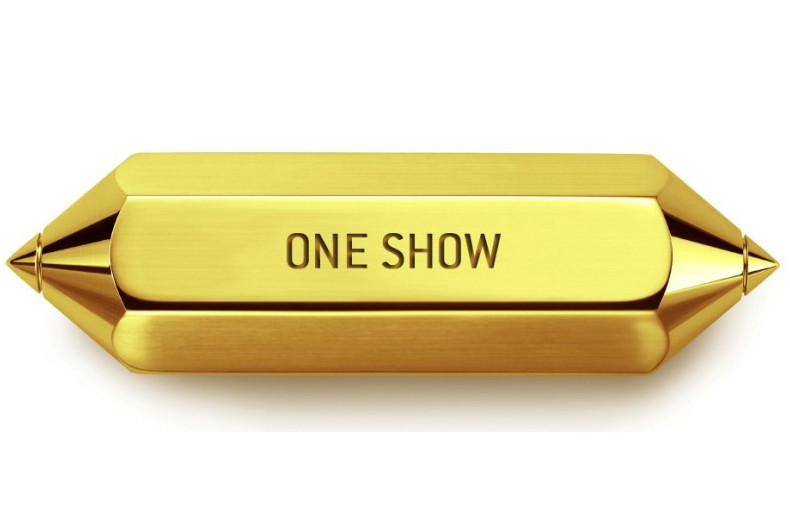 The One Club has released the shortlist for the 44th Annual One Show Awards, one of the most prestigious worldwide competition celebrating creativity in advertising and design. There were 251 shortlisted entries from agencies in 19 countries across 12 disciplines: Branded Entertainment, Cross-Platform, Film, Intellectual Property, Interactive, Mobile, Moving Image Craft, Public Relations, Radio, Responsive Environments, Social Media and UX/UI.
The Middle East & North Africa (MENA) region is not represented in this shortlist but there is still time for agencies in the region to send in their best works. The One Show's final deadline is January 27.
The shortlist includes submissions from the third quarter of The One Show's quarterly entry system. Shortlisted entries advance to the final round of judging, which takes place in March, for a chance to win a One Show Pencil.
The complete list of the third quarter shortlist can be found here.
"The quarterly entry system helps judges and entrants alike," said Kevin Swanepoel, Chief Executive Officer of The One Club, the non-profit that produces The One Show, Creative Week and several diversity and education programs. "Work judged in multiple rounds means that judges see work when it's fresh and topical. Judging in rounds also minimizes judging fatigue by presenting entries in batches instead of in bulk. The result is the highest quality creative work in the world," he added.
Last year, The One Show received 20,000 entries from agencies in 69 countries. One Show Creative Week takes place May 8-12 at various New York locations, including Cipriani Wall Street.