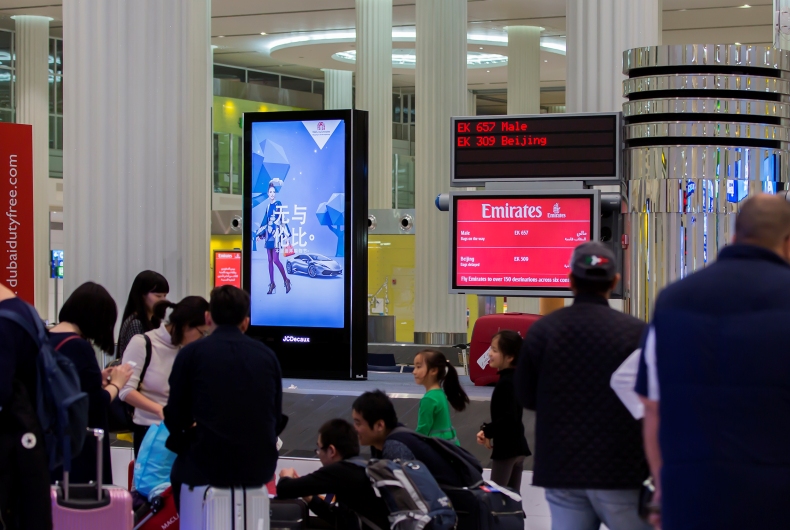 Mall of the Emirates, a shopping mall in the United Arab Emirates, has teamed up with JCDecaux Dicon, the Middle-East subsidiary of JCDecaux, to launch a digital campaign at Dubai International showcasing Dynamic Content
in Arabic, Russian, Chinese and English based on flight schedules, making their communication more relevant to the consumer.
The technical innovation, provided by JCDecaux's digital creative hub, JCDecaux Dynamic, offers brands new opportunities to reach their target audience through contextually aware advertising. These messages are adapted to the time of day, the type of audience, the weather conditions or real time feeds linked to a multiple number of visuals.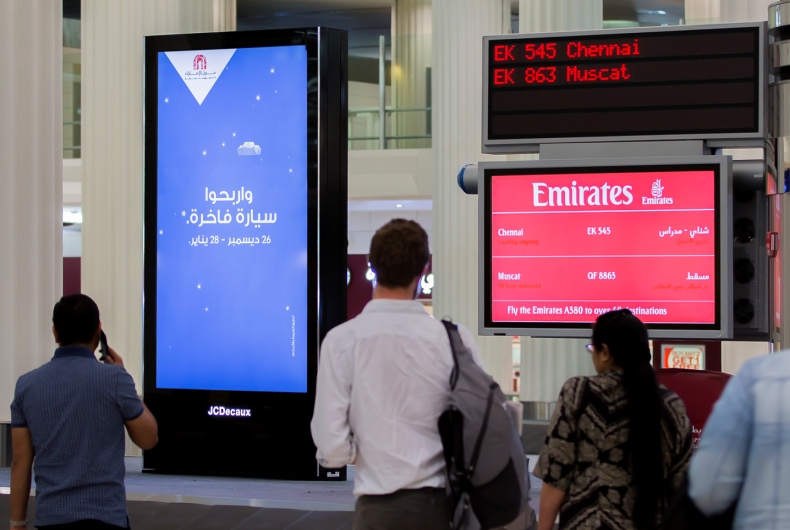 "As the number one outdoor advertising company in the Middle-East and worldwide, we are proud to launch this innovative digital campaign at Dubai International, our long-time partner. Creating dynamic content for brands has proven to be beneficial in engaging deeper with audiences, through increased awareness, recall and brand perception, benefiting passengers while optimizing visibility for our clients. This is a further recognition of JCDecaux's expertise in creating tailored solutions for airports," said David Hawkins, Sales Director for JCDecaux Dubai & Northern Emirates.
The Dynamic Campaign, which is a debut at the world's busiest international airport Dubai International, is taking place on a network of 58 screens located on each baggage carousel of Terminal 3, allowing Mall of the Emirates to convey their message strategically at a key location with a dwell time area to a primary target audience.
JCDecaux operates in Dubai with its subsidiary JCDecaux Dicon, handling exclusively the advertising in Dubai International and Dubai World Central.