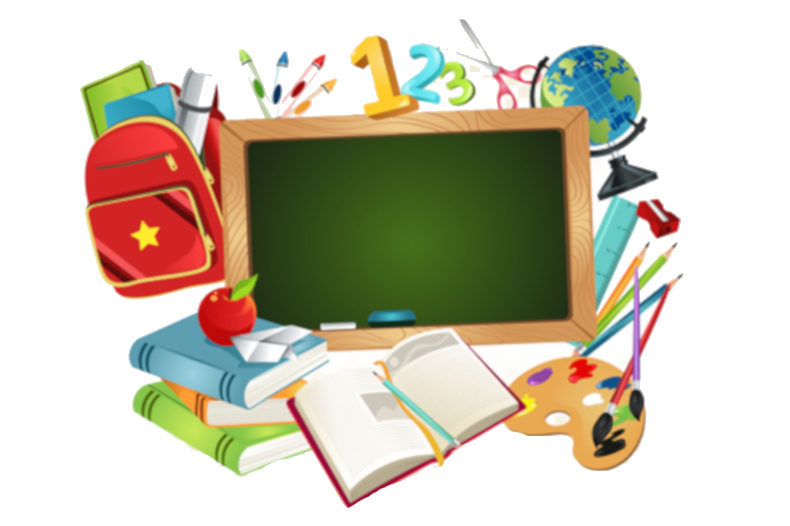 As summer vacations near their end in the Middle East & North Africa (MENA) region, the surge in back to school shopping is already palpable. In line with industry trends, online influences back to school shoppers significantly. Here are a few tips for marketers to ensure that they make the most of the season.
#1. One Size Does Not Fit All
The needs of shoppers change with age and gender in (MENA). Marketers should stay away from the one-size-fits-all back to school approach. For preschoolers, grade schoolers and teens, it is their parents that will be making the back-to-school shopping decisions.
In general, parents will be focussing on essential school supplies like stationary, clothing and food. In contrast, students 18-24 years of age will be making their own purchase decisions and are looking for inspiration and how they can put their best foot forward when the term starts. Female students are focussing more on personal care and beauty while their male counterparts are gravitating towards the latest electronics such as laptops and phones.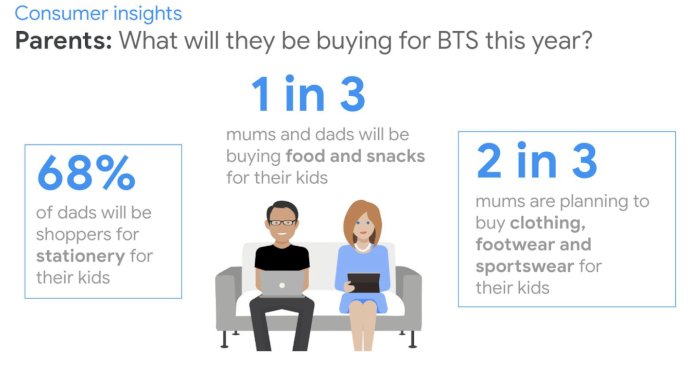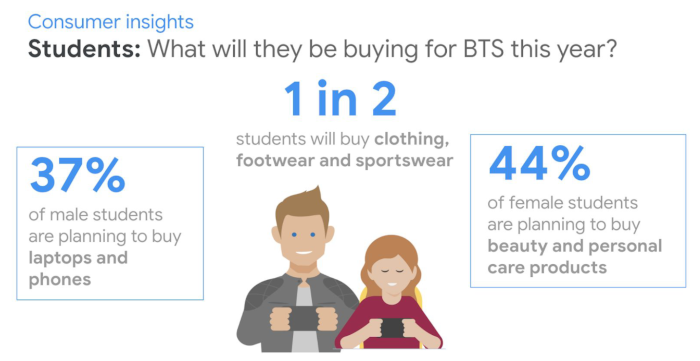 #2. Longer But Quality Shopping Lists
Stationary, clothing and consumer electronics are essential categories for most back-to-school shoppers regardless of age or gender. However, other categories such as magazines, musical instruments, hygiene and cleaning items will also enjoy a surge in demand this year.
With most back-to-school shoppers doing more than half of their shopping online, search queries are 10 percent higher at this time of year. What's more, most online shoppers say they are still undecided on which brand to buy and will look for product reviews and recommendations before actioning a purchase. Brands can therefore create their own version of video reviews, or partner with YouTube creators to give audiences a chance to learn and experience their products.
#3. Mobile Friendly & Branded Goods Preferred
Queries on back-to-school always peak this time of year. In MENA, search queries are rising 15 percent year-on-year with searches on mobile growing 20 times faster than those on desktop. It is therefore essential that advertising campaigns are mobile-friendly if they are looking to reap the greatest rewards.
Backpacks and bags are the most searched for items this time of year, rising 93 percent compared to the rest of the year. Other popular searches fall under beauty and personal care with online shoppers asking about the best makeup brands, latest hairstyles and even perfumes.
Books and stationary, from calculators to Kindles, feature heavily for back-to-school shoppers. For clothing searches, shopper interest goes beyond school uniforms into casual brands, playwear and children's accessories.
#4. Video Reviews Precede Purchase
Undecided back-to-school shoppers are clicking on platforms such as YouTube for inspiration and information. Back-to-school routines, study tips and DIY (do it yourself) are also being watched by parents and students alike. Videos that perform well tend to educate and entertain making 'edutainment' a new popular genre on YouTube.
Ultimately, when it comes to product purchases, two out of three buyers say a good promotional video could influence them. Moreover, highlighting the quality of the product is more important than a cheaper price or discounts.
#5. Shopper Journey Begins Online
In many cases, Google Search is the first point of call for most online shoppers in MENA. Brands are making it their priority to rank high in search results and be present in as many searches as possible. Seven in 10 shoppers do research before they shop –– 89 percent will start their research journey online.
To leverage newer opportunities, platforms such as Google offer the likes of Google Shopping to show product options
According to research, 58 percent of shoppers start their research journey around one to three months before the school starts. To deliver a good campaign during the 'Back to School' season, companies and advertisers need to own the space for all new related searches that will come up during the coming months.