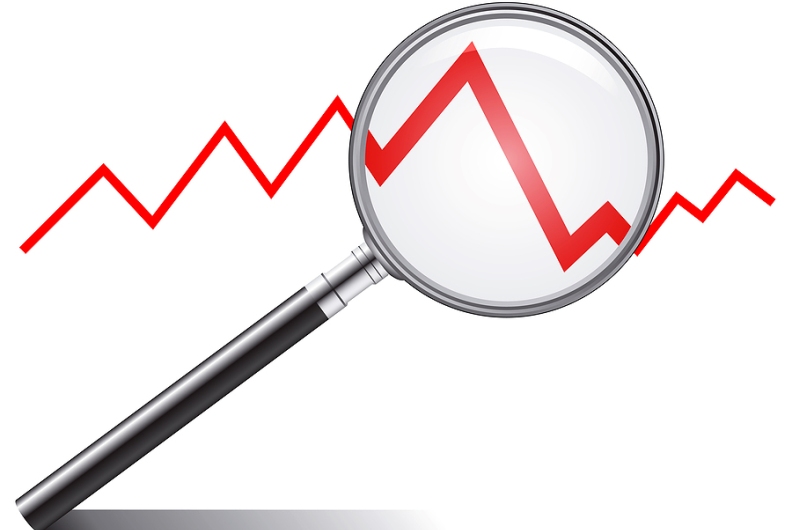 Several broad themes will define 2018, a year that follows the call for introspection and transparency that the marketing industry had embarked on. In a new set of challenges, trust will be among the predominant areas of focus, according to Zenith.
The media agency's special edition of its data & insights publication, Global Intelligence, focused on eight key areas of focus for marketers over the coming year.
Zenith has clustered the areas of emerging opportunity under four broad headers – trust, inclusivity, immediacy and seamless interaction.
In Technology We Trust
The agency further breaks down trust into brand communication in a post-truth world and blockchain driving trust and transparency.
"In 2018, we can expect more scrutiny and vigilance to expose organisations to reveal the truth and curb those hustlers from distributing fake news. Google and the other social media networks are starting to take action to stop the fake news distributors from using their services to target specific audiences," the report says.
Since brand safety came up time and again last year, this topic will be at the top of marketer's agenda.
Zenith believes advertisers should build a strict set of guidelines for brand safety outlining how brands should be able to block any type of exposure in non-brand safe environments with a clear compensation policy. They should also implement third party brand safety tools or the likes of Fake News blocker by DoubleVerify to block exposure on fake news websites. Brands should also implement comprehensive white lists to control where ads appear, work closely with global platforms to help them improve safety controls and conduct regular reviews of where your ads feature.
In 2018, blockchain revolution will go mainstream, due in part to a glut in venture capital and the salivation of investors thrilled by the Bitcoin's wild ride. People will look to brands to harness this technology and to give them greater control, total transparency, and fair prices. Zenith reminds that this pushes the power back to the consumers in terms of what data they give up and who can have their data.
"We also expect to see applications appear within media and advertising, such as Basic Attention Token, which aims to improve user experience and help ensure publishers and advertisers are not losing out to middlemen, trackers and fraud," the agency writes in the report.
While in theory this is promising, the reality is that the technology is still in an experimental phase. It is currently too slow to work with real-time bidding and will have to reach critical mass before it can work as intended. For marketers it promises a better eco-system in the future.
New World Order: All In
Zenith has marked inclusivity as the second big theme for the year ahead. It breaks this further into 'brand purpose in an era of social protest' and 'rethinking targeting: the rise of perennial marketing'.
In 2018, populism is likely to go beyond anti-globalization and politics to key social issues. "We can expect even small groups to spark movement," the report explains.
Very small fundamentalist groups will also be increasingly able to manipulate social media and use mis-information to spread dissent. Other small groups of activists will continue using social media to force change in institutions irrespective of any democratic mandate.
As a consequence of the growing adoption of brand purpose, advertisers have increasing confidence in aligning themselves with 'causes' some of which have in the past been seen as controversial.
Nonetheless, in a world where consumers are attracted by causes that enable them to make a difference rather than politics where they can't, there are many ways brands can get competitive advantage by getting involved.
A key part of re-thinking targeting is about accepting the flexibility and fluidity of life-stage as people live longer. Empty nesters are rediscovering the joys of youth and those who never had kids are still indulging. So we should target across generations 'perennially' based on mindset and interests. This approach maximizes relevant consumers at point of change and takes advantage of new digital targeting opportunities.
The secret to brand success is about identifying whom to target, with what to communicate and how to best convert to sales, Zenith advises.
On-Demand & Want Now
The third broad theme of immediacy takes a closer look at on-demand brand experience and artificial intelligence (AI) powering consumer engagement.
Zenith reminds that experience-on-demand is going to be considered the new normal in 2018. People will expect services once considered 'nice to have' to be built-in to the basic product offering. People expect brands to put their data to work, to improve in-the-moment experiences and uncover previously hidden insights into their behavior. In their social lives, when traveling or eating, connected consumers don't expect to plan ahead.
The rise of the experience economy has allowed whole industries to adapt to digital transformation. Marketers understand that experience can improve brand performance across all stages of the consumer journey. Personalised products can increase relevance and consideration.
2018 will be the year that some companies begin more strategic implementation, and start realizing more of AI's benefits. AI will be able to meet consumers' growing demand for built-in 'immediate' service. The customer journey will now quickly encompass virtual-reality purchasing, dynamic pricing, automated voice recognition and digital attribution, which can be managed within a single system and with a natural-language interface.
Advertisers however need to recognize that for this magic to work they need powerful data, which needs to be set up correctly for machine learning, warns Zenith.
Patience Limited
Finally, in its theme of seamless interaction, Zenith has spelt out shopping from live-stream content and the impact of voice technology as two clear trends.
Shoppable content will continue to grow as seamless fulfilment processes become integrated into content. But there's a new twist that will grow in importance in 2018: live-stream retail, in which consumers shop in real-time directly from live content. Live-stream retail is shopping-as-entertainment reborn for the smartphone generation.
Now advertisers have made their images shoppable, video should be the next logical next step. Video platforms are making it easier to add shopping to video, whether through YouTube's shoppable ads, Instagram Stories' shoppable video layer or Snapchat's 'swipe-up' as an ecommerce call to action.
According to Gartner, voice search will be the fastest growing mobile search channel in 2018, and comScore predicts 50 percent of all searches will be made by voice in 2020. By the end of 2018, voice will have changed the way devices and applications are designed, and will be on the way to becoming the primary interface by which people engage with technology and the world.
In the new reality, marketers will rethink their business models. Modern voice systems are built around conversations, through intelligent multi-stage conversational interfaces, so brands will have to make shopping for their products and services an intuitive experience. Brands should also look out for new opportunities as the likes of Amazon and Google seek to monetize their smart speakers, by ads or other commercial partnerships.