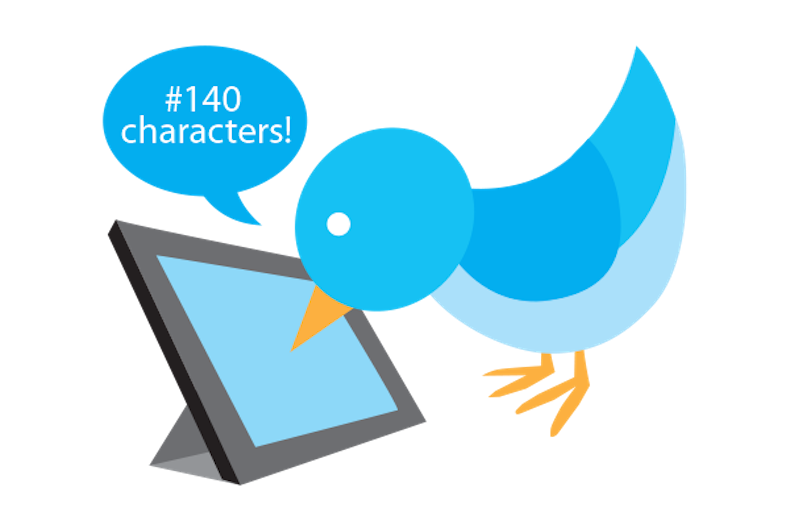 Twitter is trying something new and if it all goes well, then soon the 140 character limit will increase to 280. A recent research by Twitter shows that "cramming thoughts" in the 140 character limit was a problem in some languages, but not so much in others.
For example, the microblogging platform found that when some people Tweet in English and Arabic, they may quickly run into the 140 character limit and have to edit their Tweet down so it fits. Sometimes, people have to remove a word that conveys an important meaning or emotion, or they don't send their Tweet at all. But those Tweeting in other languages (such as Japanese), don't have the same problem. This is because in languages like Japanese, Korean and Chinese, a user can convey about double the amount of information in one character in comparison to languages like English, Arabic, French and Spanish.
"We want every person around the world to easily express themselves on Twitter, so we're doing something new: we're going to try out a longer limit, 280 characters, in languages impacted by cramming (which is all except Japanese, Chinese, and Korean)," said Twitter.
A small percent of Tweets sent in Japanese have 140 characters (only 0.4%). But in English, a much higher percentage of Tweets have 140 characters (9%). Most Japanese Tweets are 15 characters while most English Tweets are 34.
"Although we feel confident about our data and the positive impact this change will have, we want to try it out with a small group of people before we make a decision to launch to everyone. What matters most is that this works for our community – we will be collecting data and gathering feedback along the way. We're hoping fewer Tweets run into the character limit, which should make it easier for everyone to Tweet," said a spokesperson at Twitter.